Fresh Herbs And Cheese Scramble

(4 servings)

6 large eggs
2 Tablespoons milk
1 green onion - finely chopped
1 teaspoon fresh chopped chives
1 teaspoon fresh chopped cilantro
salt and pepper - to taste
1/4 cup shredded Pepper Jack Cheese
This is a no-fuss scramble recipe that's easy to adjust to fit your tastes. I use a combination of Pepper Jack and Cheddar cheese. If you use the cilantro, it has a bit of a Mexican flavor. So, consider serving it with tortillas and salsa. You can also replace the cilantro with chopped parsley which makes a scramble that goes perfectly with artisan breads. (This recipe was submitted in 2008. It was tested and photographed in January 2014.)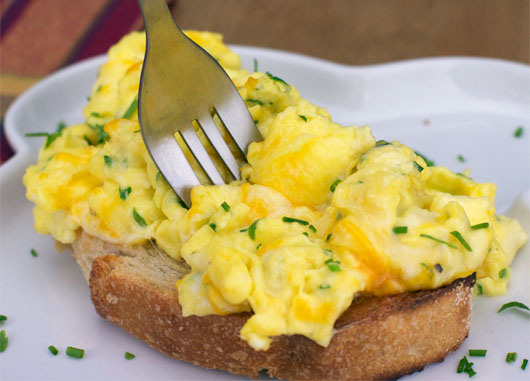 How To Make A Fresh Herbs And Cheese Scramble

Beat the eggs with milk until frothy.

Prepare a large skillet by setting to medium heat and spraying generously with cooking spray.

Add the eggs to the hot skillet and sprinkle fresh herbs over the eggs. Season with salt and pepper to taste.

As soon as the eggs begin to set, start to scramble, gradually adding the cheese.

Cook until completely set. Garnish individual servings with an additional sprinkle of fresh herbs if desired.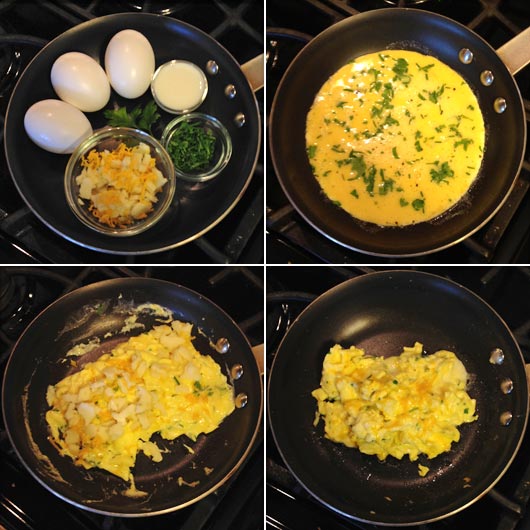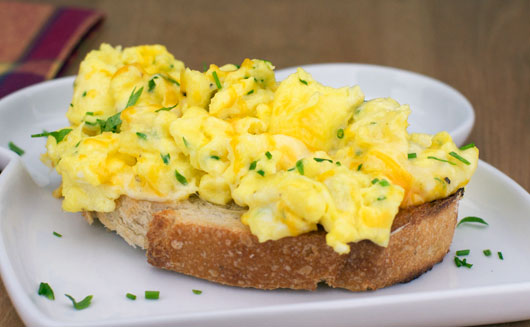 This scramble has a fresh, almost South Western flavor. You could easily add cooked bacon or sausage to this (same time you'd add the cheese) for a meaty scramble, but I like it better with the herbs as the star.




Mr Breakfast would like to thank leprican_katie for this recipe.

Recipe number 2400. Submitted 9/27/2008.