Cappuccino Muffins

(12 servings)

2 cups all-purpose flour
1/2 cup sugar
2 and 1/2 teaspoons baking powder
2 teaspoons instant espresso coffee powder (or instant coffee)
1/2 teaspoon salt
1/2 teaspoon cinnamon
1 cup milk - scalded and cooled
1/2 cup butter - melted
1 egg - beaten
1 teaspoon vanilla extract
3/4 cup semi-sweet chocolate chips
These are great chocolate muffins with an undertone of coffee flavor. If you'd like a slightly strong coffee taste (like I do), I'd recommend adding 1/4 teaspoon of coffee extract in with the wet ingredients. The only change I made to the recipe as written was to dissolve the coffee granules into the warm milk. I find that the coffee distributes more evenly that way. I topped my muffins coffee icing. You can find instructions for that below. (Recipe submitted in 2002. It was tested and photographed in November 2013.)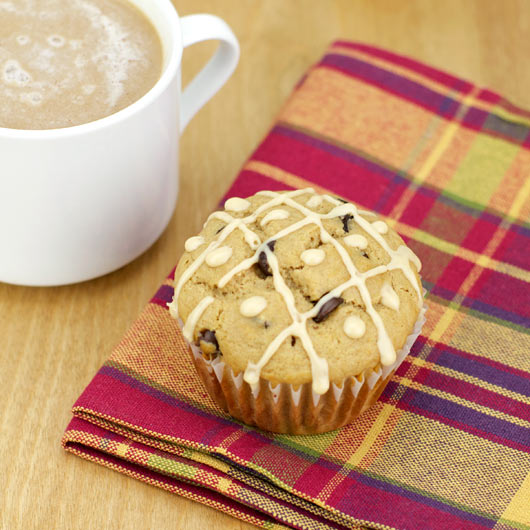 How To Make Cappuccino Muffins

Grease up 12 muffin cups or line with cups with muffin papers. Combine dry ingredients. Stir moist ingredients until blended, fold into dry just to combine. Stir in chocolate chips. Spoon into muffin cups, filling cups about 2/3 full.

Bake 15 to 20 minutes at 375 degrees F.

Serve warm.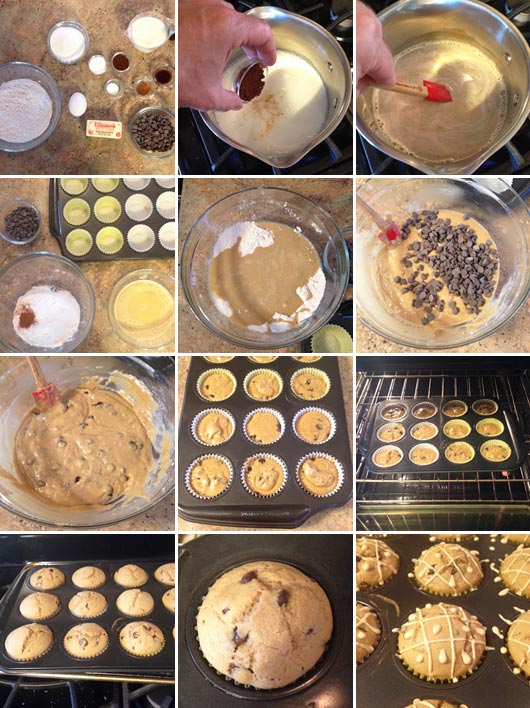 To Make Coffee Icing: Dissolve 1/4 teaspoon instant coffee into 2 Tablespoons hot water. Place 3/4 cup powdered sugar in a bowl. Add the coffee water to the powdered sugar a little at a time. Stir until mixture is just barely fluid. You probably won't use all the coffee water. Drizzle over cooled muffins.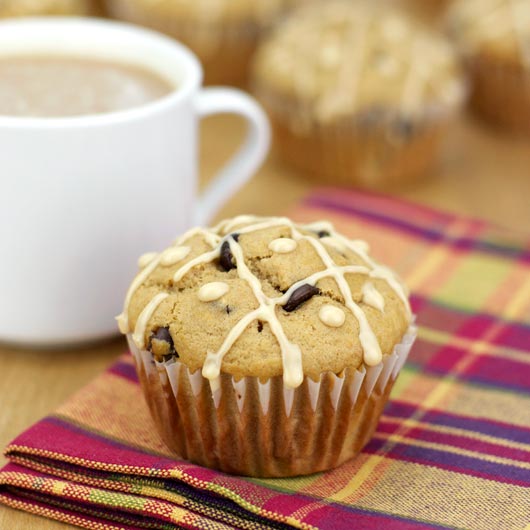 Instant coffee works really well. I wouldn't bust your chops searching around for espresso powder.




Mr Breakfast would like to thank BethH for this recipe.

Recipe number 237. Submitted 5/7/2002.