Easy Crepes

(2 servings)

1 cup low-fat milk
1/2 cup all-purpose flour
3 large eggs
1 pinch salt
Decent crepes are easier to make than you might think. This is a bare-bones-minimum recipe with only 4 ingredients (although I would recommend adding 1 teaspoon of vanilla if making sweet crepes). The crepes on their own are a little plain which can actually be preferable if you really want to feature a filling or a topping. It may take a little practice before you start making perfect crepes, but stick with it. Once you realize how easy it is, you'll want to make crepes all the time. Thanks to Team Breakfast member 'TheHawaiian' for submitting this one.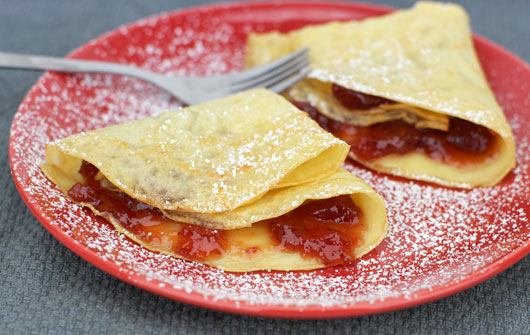 How To Make Easy Crepes

In a medium mixing bowl, mix together all ingredients until will blended and smooth.

In a large, lightly-greased frying pan over medium-high heat, dollop the batter in 1/3 cup portions. Tilt the pan in circular motion to spread the batter.

Cook until bottom is lightly browned. Flip and cook the other site.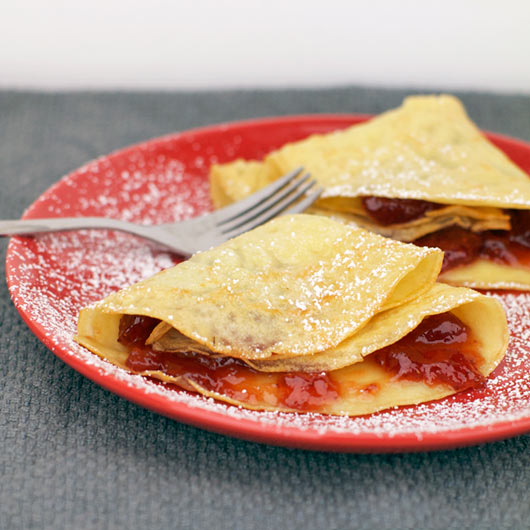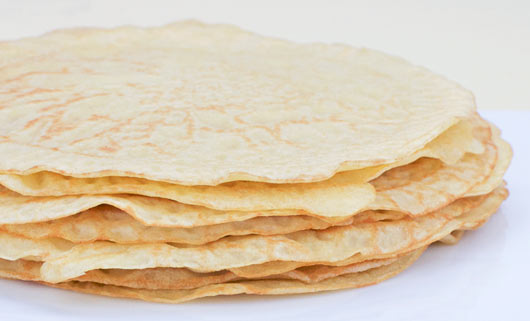 This is super easy recipe that always works for our family. Fill them with whatever you want. We usually do jam or a fruit preserve.




Mr Breakfast would like to thank TheHawaiian for this recipe.

Recipe number 2331. Submitted 6/12/2008.