Oatmeal Cookie Oatmeal

(1 serving)

1/2 cup quick cooking or Old Fashioned oats
1 cup boiling water
1 handful of raisins
8 to 10 walnuts
1 pinch salt
1 Tablespoon brown sugar
1/4 teaspoon cinnamon
1/2 medium ripe banana - thinly sliced (optional)
March 18th is National Oatmeal Cookie Day. I decided to have my oatmeal cookie in the form of oatmeal. Granted, I did also eat those actual oatmeal cookies that are shown in the pictures. All in all, I liked this oatmeal. It reminded me of an oatmeal cookie and I guess that was the point. So... success! (Recipe tested March 2013)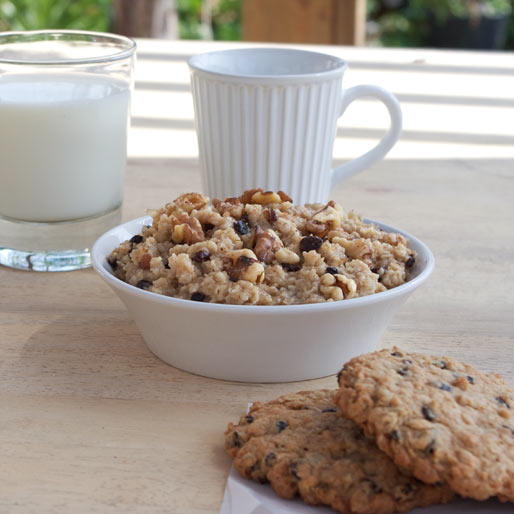 How To Make Oatmeal Cookie Oatmeal

Bring water to boil and add oats, pinch of salt, and the raisins. Let oats cook on low (for the duration instructed on the package). Once done, take off the heat.

Add walnuts, brown sugar and cinnamon and stir the ingredients together allowing the brown sugar to melt into the oatmeal.

If desired, add the sliced banana (I recommend it) and allow the heat to slowly infuse the oatmeal with the banana flavor.

Serve warm!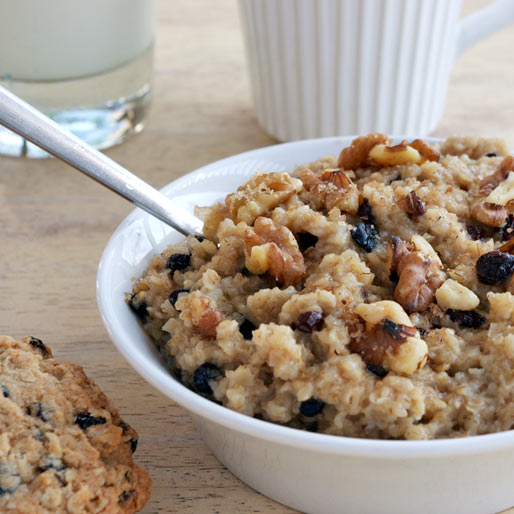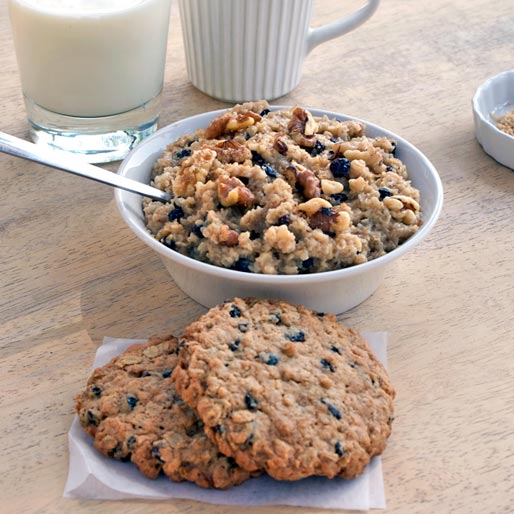 This is a GREAT comfort meal... warms you right up! And it tastes a lot like an oatmeal cookie.




Mr Breakfast would like to thank Anonymous Breakfast Lover for this recipe.

Recipe number 2323. Submitted 6/5/2008.