Best Peanut Butter Waffles

(6 servings)

2 and 1/4 cups all-purpose flour
4 teaspoons baking powder
1/2 cup crunchy peanut butter
1 and 1/2 tablespoons sugar
2 large eggs - beaten
2 cups milk
1/4 cup vegetable oil
1/4 teaspoon kosher salt
cooking spray or melted butter
Over the years, a few people have submitted recipes with the words "best" or "greatest" in the title. I usually remove those words so the recipe name is more descriptive and less self-glorifying. In the case of these waffles, I'm enthusiastically keeping the the adjective because these really are THE BEST peanut butter waffles I've ever had. I made the recipe exactly as submitted and I couldn't have been more happy with the results. (This recipe was submitted in 2008. It was tested and photographed and August 2014.)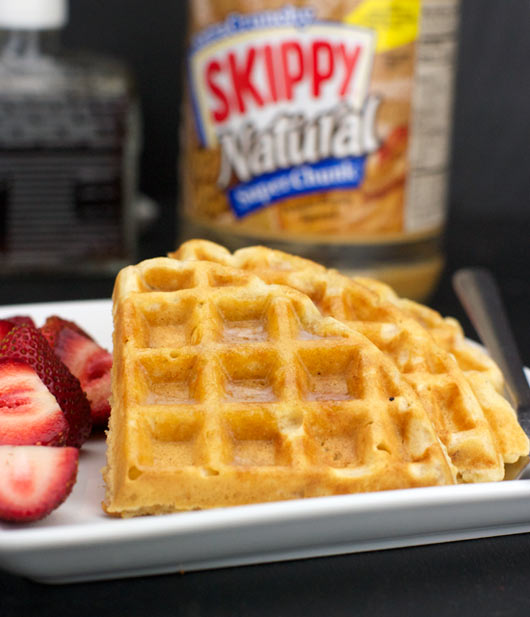 How To Make The Best Peanut Butter Waffles



This recipe makes six 6 and 1/2-inch round regular (non-Belgian) waffles.



Preheat a waffle iron to medium-high heat. Mix the flour, baking powder and salt in a bowl. In a separate bowl, mix the peanut butter, sugar, eggs, milk and oil. Add this to the flour mixture.

Spray the waffle iron surface lightly with the cooking spray or brush it with the butter. Fill a medium-size ladle (or 1/2 cup) with batter and pour it onto the waffle iron. Cook until the waffle is golden brown, approximately 2 minutes.

Serve hot with maple syrup and butter or jam and fresh berries.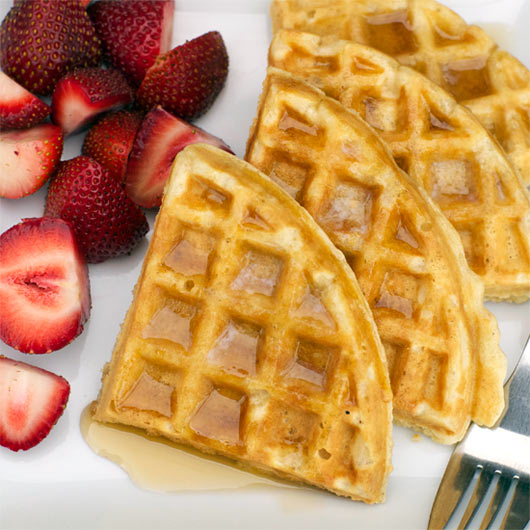 My kids love these with strawberry preserves, which of course, turns the recipe into peanut butter and jelly waffles in their minds. I prefer softened butter and pure maple syrup as my topping.




Mr Breakfast would like to thank MichiganDan for this recipe.

Recipe number 2287. Submitted 3/25/2008.