Banana Walnut Pancake Topping

(4 servings)

2 ripe bananas - sliced
2 Tablespoons real butter
1/2 teaspoon cinnamon
1 Tablespoon brown sugar
1/4 cup chopped walnuts
I tried this topping over Chocolate-Stuffed Banana Bread French Toast. It was awesome. The topping has sort of a warm and cozy feeling. It tastes like something your grandma might make if your grandma owned an upscale cafe. I loved how easy it was and the depth of flavor that came from such few ingredients. From start to finish, it took less than 8 minutes. Bottom line: I'd be 'bananas' not to make this again! (This recipe was submitted in 2008. It was tested and photographed in November 2015.)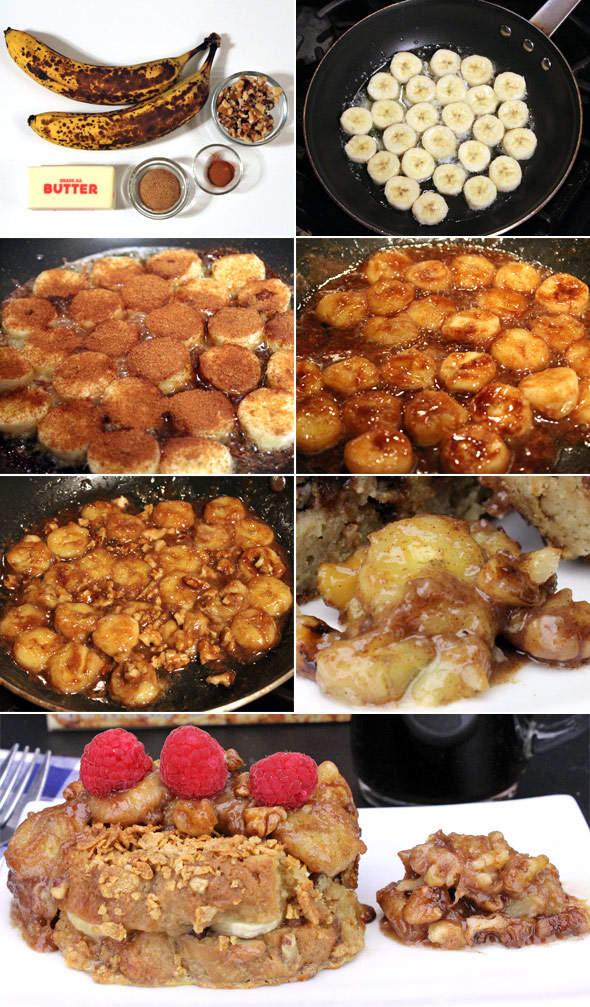 Melt butter in a large, non-stick frying pan over medium heat. Add bananas and cook on one side without stirring for 3 minutes. Add cinnamon and brown sugar and stir once to coat. Mix in chopped walnuts.

Spoon banana mixture onto pancakes, waffles, French toast or over prepared oatmeal.


Makes the perfect topping for chocolate pancakes! Takes less than 10 minutes to prepare.




Mr Breakfast would like to thank brekkiebaby for this recipe.

Recipe number 2259. Submitted 2/14/2008.