Frozen Pumpkin Smoothie

(2 servings)

1 medium banana - frozen
1 cup soy milk
1/2 cup canned pumpkin puree
1/2 teaspoon cinnamon
1/4 teaspoon ground ginger
1/4 teaspoon allspice
1/8 teaspoon nutmeg
1 Tablespoon maple syrup
I prepared this smoothie specifically for Halloween. As it turns out, it's not just great for holidays. It's one of my favorite smoothie recipes of all time. I was concerned that the amount of spices might be heavy for a beverage. I was wrong. It was the perfect amount of spice with the perfect amount of sweetness. It's a taste of pumpkin pie in a glass and it's awesome! I hope you like it as much as I did. (Recipe submitted in 2007. It was tested and photographed in October 2013.)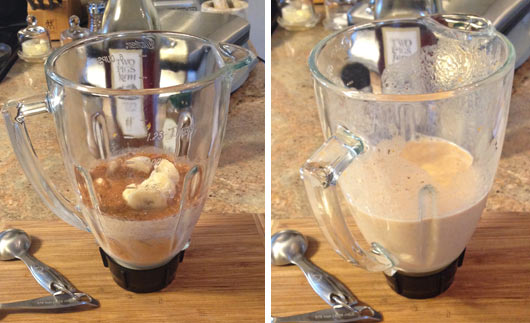 How To Make A Frozen Pumpkin Smoothie

Break the banana into chunks and place in blender or food processor with remaining ingredients.

Blend until creamy-smooth.

Taste and adjust spices.

Pour into cups.

Note: If you like, let it firm up in the freezer for 30 to 60 minutes.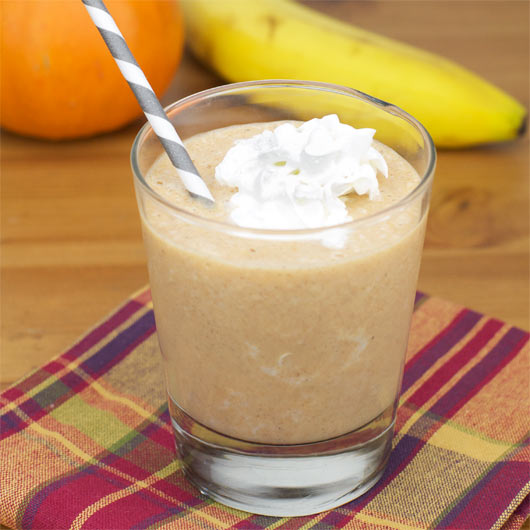 Great for the holidays! Good use for for leftover pumpkin... or when it's on sale during Thanksgiving and Halloween.




Mr Breakfast would like to thank brekkiebaby for this recipe.

Recipe number 2178. Submitted 10/8/2007.