Peanut Butter Banana Soy-moo-thy

(1 serving)

3/4 cup soy milk (plain or vanilla)
1 medium banana - quartered
1 Tablespoon peanut butter
3 ice cubes
1 scoop low-fat non-dairy vanilla ice cream - optional
Everyone here agreed that this was a terrific smoothie. We made an extra large batch. When it was time for 2nd helpings, I threw some pineapple chunks in the blender and that made the smoothies even better. That goes to show that this smoothie, while great, is ripe for experimentation and customization. I could imagine it being awesome with a handful of strawberries or raspberries thrown in to the mix. I was surprised how much peanut butter flavor was in each sip considering the fairly modest amount of peanut butter in the recipe. Bottom Line: This smoothie is a winner. (This recipe was submitted in 2002. It was tested and photographed in May 2017.)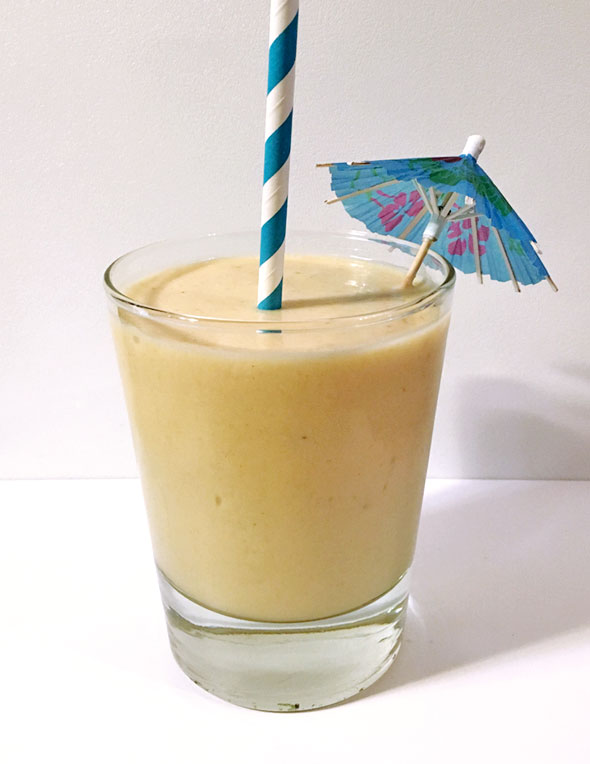 How To Make A Peanut Butter Banana Soy-moo-thy

Puree all the ingredients in a blender until smooth.

Pour into a glass and serve at once.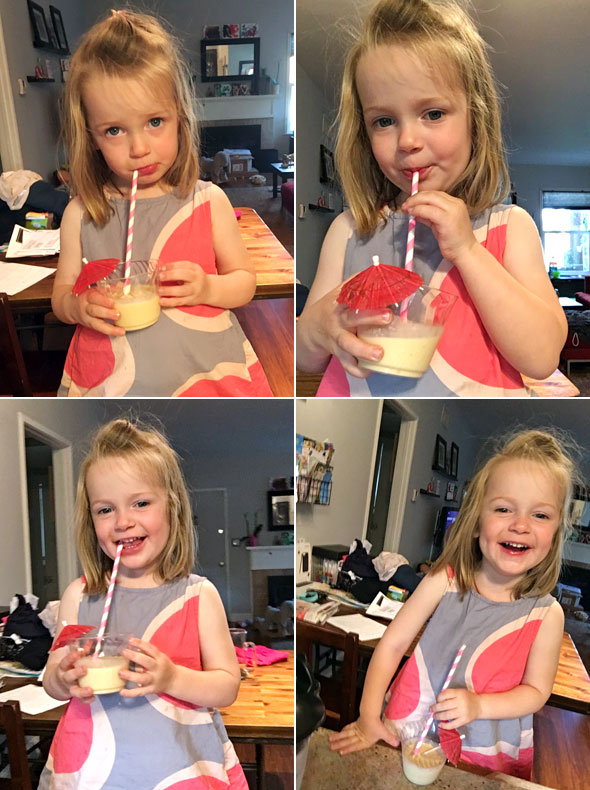 For an extra special treat, add a tablespoon of chocolate syrup to the mix.




Mr Breakfast would like to thank Checkers for this recipe.

Recipe number 216. Submitted 5/6/2002.