Chocolate Banana Soy-moo-thy

(1 serving)

1 cup soy milk (plain or vanilla)
1 medium banana - quartered
2 tablespoons chocolate syrup
3 ice cubes
This is one of my go-to smoothies for a quick pick-me-up any time of day. You can use regular milk, but it you have vanilla soy milk, it's really good. Here's a tip: If you have bananas that are starting to brown and you don't think you'll use them... chop them up, put them in plastic baggies and freeze them. They'll work perfect in smoothies for months to come and you can skip ice cubes in any recipes because you just made banana ice cubes. Fun stuff! (Recipe submitted in 2002. It was originally tested in 2003. It was photographed in November 2013.)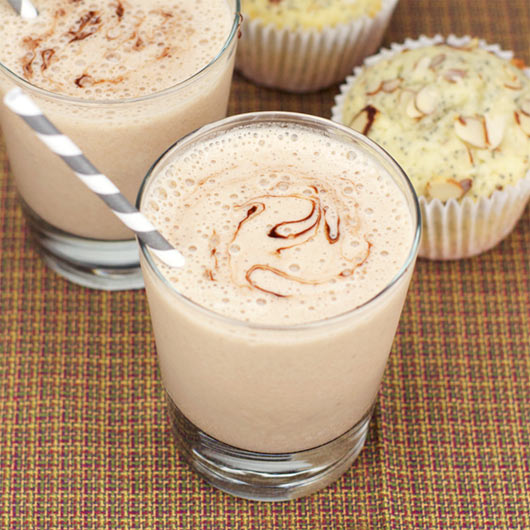 How To Make A Chocolate Banana Soy-moo-thy

Pulse all the ingredients in a blender until smooth.

Pour into a glass and serve at once.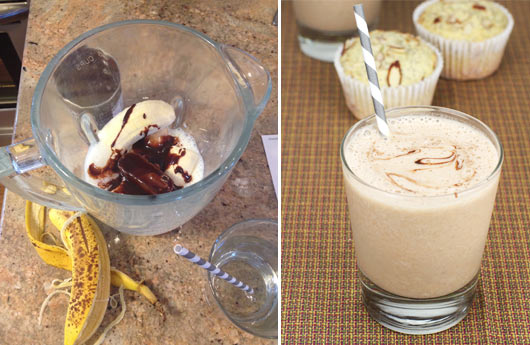 Perfect for when you're on the go. This is a tasty energy booster.




Mr Breakfast would like to thank Checkers for this recipe.

Recipe number 215. Submitted 5/6/2002.