Blueberry Ginger Muffins

(12 servings)

1 cup all-purpose flour
1/2 cup whole-wheat flour
2 Tablespoons brown sugar
1 teaspoon baking powder
1/4 teaspoon baking soda
1/2 teaspoon salt
1 cup plain nonfat yogurt
2 large eggs
1 teaspoon vanilla extract
3/4 cup fresh blueberries
1 Tablespoon finely minced crystallized ginger
2 teaspoons grated lemon zest
Preheat the oven to 400 degrees.

Prepare a 12-cup muffin pan with cooking spray or muffin papers.

In a large bowl, sift together the flours, sugar, baking powder, baking soda, and salt.

In a separate medium bowl, beat the eggs with the yogurt until smooth and well-combined. Add the vanilla ginger and lemon zest and stir to mix.

Add the wet ingredients to the dry ingredients and mix until just combined (try not to over-mix). Fold in the blueberries gently.

Fill each prepared muffin cup about 2/3 full.

Bake for 15 minutes until lightly browned and a toothpick inserted into the center of one of the muffins comes out clean.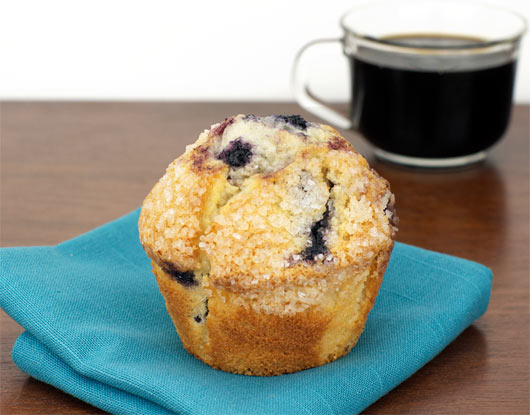 Note From Mr Breakfast
The muffin in the picture was actually made using a giant-size muffin tin. I was able to get 6 muffins from this recipe. I used 1 and 1/2 cups all-purpose flour (no wheat flour) and I sprinkled the tops with coarse grain sugar.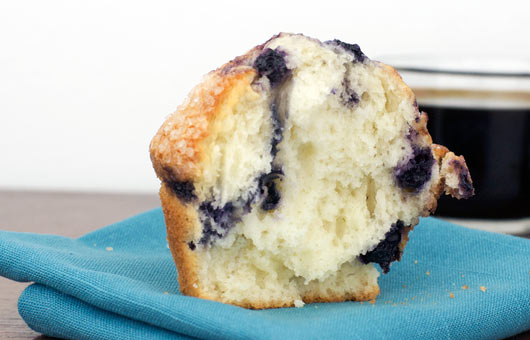 This is an interesting variation on a blueberry muffin. If you skip the ginger, it's still really good. But I think you like it if you try it. Bon Appetite! Looking forward to your comments.




Mr Breakfast would like to thank donna for this recipe.

Recipe number 2142. Submitted 9/9/2007.