Low-Fat Banana Muffins

(12 servings)

2 cups all-purpose flour
3/4 cup sugar (or Splenda baking substitute)
2 teaspoons baking powder
1/2 teaspoon baking soda
1/2 teaspoon salt
1/2 teaspoon cinnamon
1/8 teaspoon nutmeg
2 Tablespoons melted butter
1/4 cup applesauce
2/3 cup nonfat milk
1 egg lightly beaten (or 1/4 cup egg substitute)
1 teaspoon vanilla
2 small ripe bananas - mashed
This recipe has a lot going for it. It makes exactly the right amount of batter for 12 muffins, which I loved because it's always frustrating when a recipe makes too little or too much batter for the number of serving it shows. The muffins are very flavorful and you don't miss the butter that's usually in non low-fat similar muffins. I was worried about the muffins sticking because of the minimal amount of oil, but that wasn't a problem. If you're using muffin papers, allow the muffins to cool before unwrapping. I liked these muffins best warmed up with a pat of butter. My 3 year old liked them best plain. Overall, I was very please with this one. (This recipe was submitted in 2007. It was tested and photographed in May 2017.)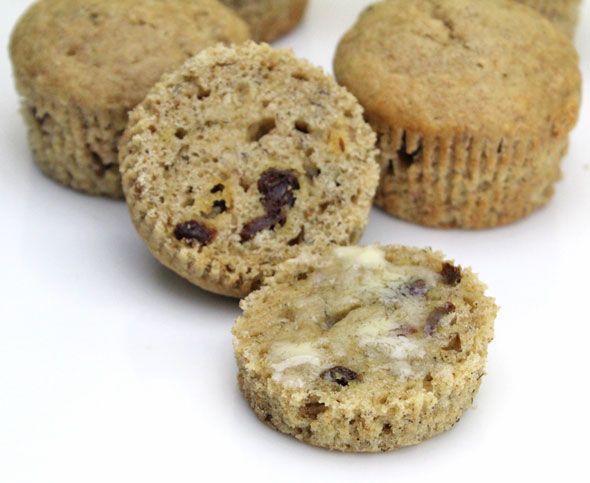 How To Make Low-Fat Banana Muffins

Preheat oven to 350 degrees. Coat a nonstick 12-cup muffin pan with cooking spray or line with paper cups.

In a large bowl, stir flour, sugar, baking powder, baking soda, salt, cinnamon and nutmeg together. Make a well in the center.

In a medium bowl, combine butter, applesauce, milk, egg, vanilla. Add wet ingredient to dry mixture, followed by mashed bananas. Stir with a wooden spoon until just combined.

Fill muffins cups two-thirds full. Bake for 18-22 minutes.

Optional extras to fold into the batter:
1/2 cup raisins or 1/3 cup miniature chocolate chips.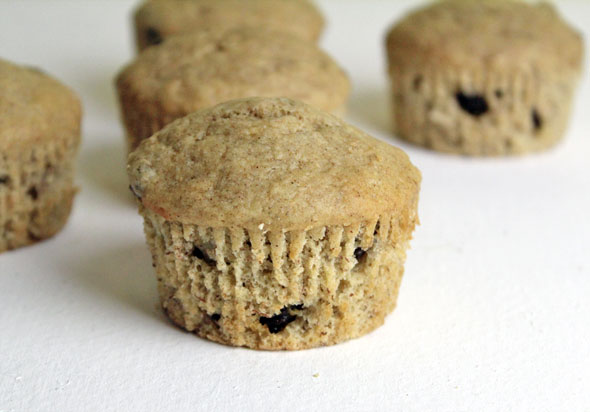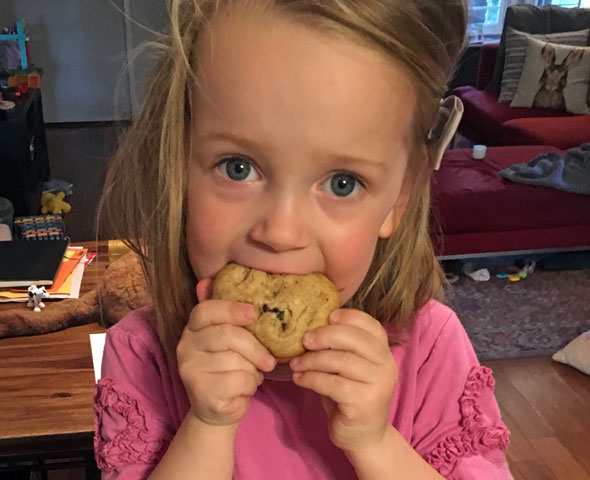 These are delicious and you don't miss the fat! Each muffin has only about 1 gram of fat if you use the egg substitute!




Mr Breakfast would like to thank mrbreakfast_lvr for this recipe.

Recipe number 2140. Submitted 9/7/2007.