Bacon And Egg Breakfast Casserole

(2 servings)

6 slices bacon - cooked and crumbled
3 slices bread - lightly buttered
3 large eggs - slightly beaten
1 cup milk
1/2 teaspoon salt
1/4 teaspoon dry mustard
1/4 teaspoon ground paprika
This is a fine recipe, but there's a couple ways to make it great. When I first made it, I thought it lacked a little personality. Then, I tried again adding some chopped green onion over the bacon and some cheese (about 1/4 cup) to the egg mixture. That made a world of difference. Next time, I'd increase the cheese to at least 1/3 cup and maybe add a couple teaspoons of a minced hot pepper. This recipe is okay as submitted, but there's room for more flavor and experimentation. One other note... this dish was best when it was served just slightly above room temperature. Give it 10 or 15 minutes to rest after it comes out of the oven and the flavors meld together better. (This recipe was submitted in 2007. It was tested and photographed in September 2013.)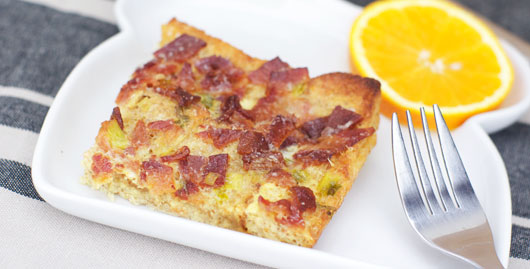 How To Make A Bacon And Egg Breakfast Casserole

Cut each buttered bread slice into 8 to to pieces.

In a lightly greased deep casserole dish, layer the bread pieces, followed by a layer of crumbled bacon.

In a medium bowl, whisk together the eggs, milk, salt, mustard, and paprika. Pour this mixture over all of the ingredients in the casserole dish.

Bake at 350 degrees for 40 to 45 minutes until puffy and a knife inserted in center comes out clean.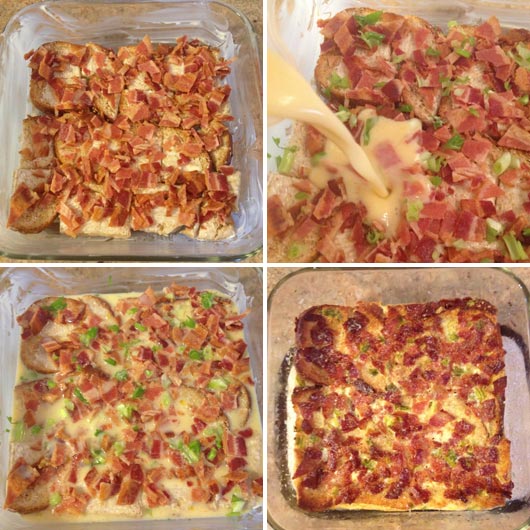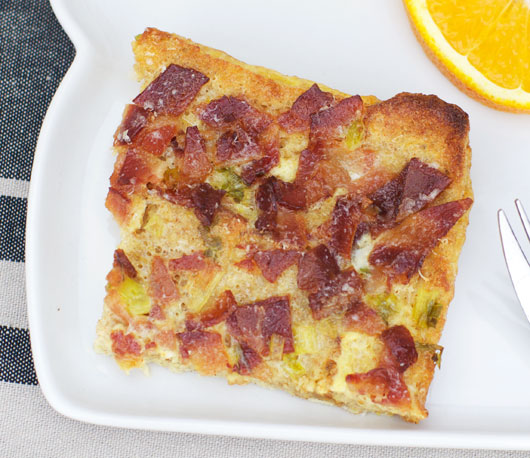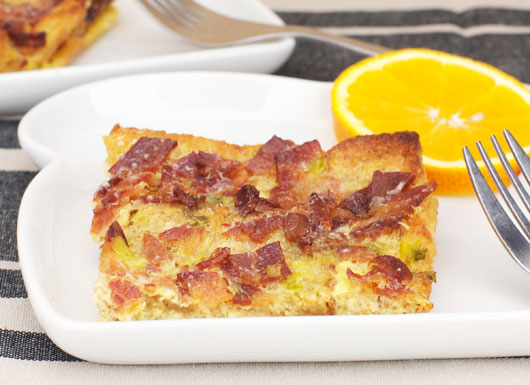 I've made this about 4 hours before cooking and it turned out great. I just constructed everything and covered and refrigerated. I hope you like it.




Mr Breakfast would like to thank kidpancake for this recipe.

Recipe number 2134. Submitted 9/3/2007.