Chocolate Hazelnut Banana Oatmeal

(1 serving)

1/2 cup Old Fashioned rolled oats
1 cup water
2 Tablespoons chocolate hazelnut spread (such as Nutella)
1 banana
This oatmeal is nice because it's quick and has a lot of flavor with relatively few ingredients. I garnished my servings with mini chocolate chips, which actually added some depth to the overall flavor. Nutella has a terrific chocolate flavor on its own, but the chocolate really shined with just a teaspoon of extra chocolate chips per serving. The recipe as submitted doesn't detail how the oats should be cooked, so I've added some additional notes below. (This recipe was submitted in 2007. It was tested and photographed in 2014.)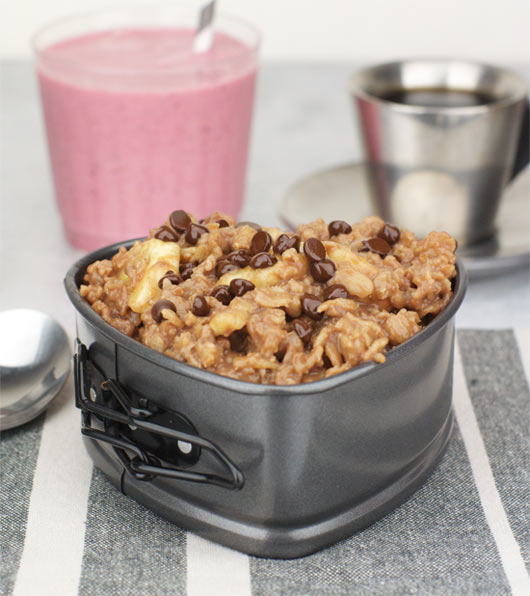 How To Make Chocolate Hazelnut Banana Oatmeal

Combine the oats and water and cook either on the stove or in the microwave until done.

While oats are cooking, chop up banana into small pieces and place them in a bowl.

When oatmeal is done cooking, put it over the bananas. Add chocolate hazelnut spread and mix so everything is combined very well. Enjoy!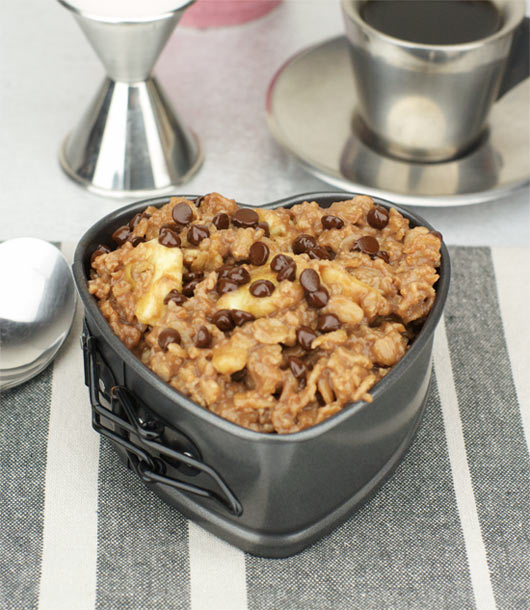 Cooking Notes From Mr Breakfast:

To prepare the oatmeal on the stove, bring the water to boil in a small sauce pan and then stir in the oats. Let the water come back to boil and then reduce the heat to a simmer. Stirring occasionally, let the oats cook (uncovered) for about 5 minutes until the liquid is absorbed. Stir in the other ingredients and let it set 3 or 4 minutes before serving.

For information about making oatmeal in the microwave, please see my column called "How Do i Make Oatmeal In the Microwave?"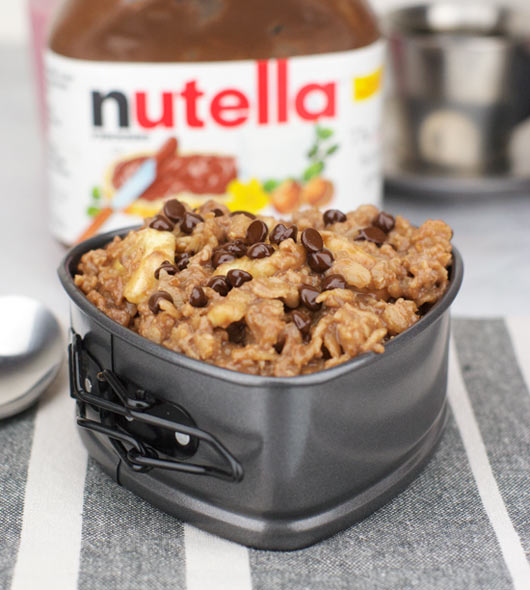 A tasty combination of oatmeal, chopped bananas and chocolately hazelnut spread. If desired, peanut butter could replace (or be used with) the hazelnut spread.




Mr Breakfast would like to thank JEFFPINCT for this recipe.

Recipe number 2116. Submitted 8/21/2007.