Choco-Peanut Banana Shake

(1 serving)

2 bananas
1 Tablespoon peanut butter
1 teaspoon cocoa powder
1 cup milk (low-fat)
2 teaspoons wheat germ
This was good, but I felt it needed more cocoa and peanut butter to deserve the name "Choco-Peanut". I ended up doubling those 2 components and it turned out great. This is a pretty healthy breakfast concoction (mostly bananas and milk), yet it does bring to mind the flavors of a shake you might have for dessert. The wheat germ was a nice touch. You won't notice the flavor at all, but you get a nice dose of protein and dietary fiber from that ingredient. If I make this again (and I probably will), I'd try replacing 1/2 the milk with vanilla yogurt. I think that bit of added dairy creaminess might help complete the illusion that this is dessert for breakfast. (This recipe was submitted in 2007. It was tested and photographed in February 2014.)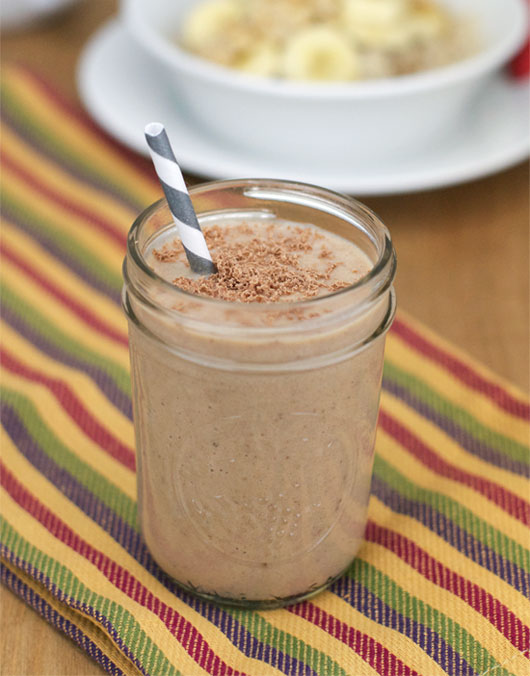 How To Make A Choco-Peanut Banana Shake

1. Freeze the bananas overnight.

2. Peel and slice the bananas.

3. Blend the bananas, peanut butter, cocoa, milk, and wheat germ in a blender until smooth.

4. Garnish with chocolate shavings if desired.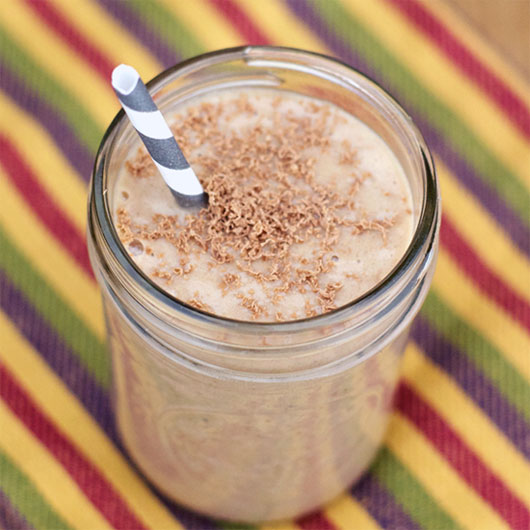 This shake is fast, easy, tasty, and will keep you full for a good portion of the day. Enjoy!




Mr Breakfast would like to thank rajivkoghar for this recipe.

Recipe number 2109. Submitted 8/12/2007.