Grapefruit Crunch

(1 serving)

8 red grapefruit sections
2 Tablespoons pina colada or vanilla flavored low-fat yogurt
2 Tablespoons granola (with almonds preferably)
This is so simple and easy to make but it really gives a full breakfast experience. You get citrus flavor and tanginess from the grapefruit. The yogurt adds creaminess and a smooth flavor to balance out the tartness of the grapefruit. Lastly, the granola adds a welcome crunch. It's amazing that you can get such a party of flavors and textures in something that takes only 30 seconds to make. (Recipe submitted in 2002. It was tested and photographed in September 2013.)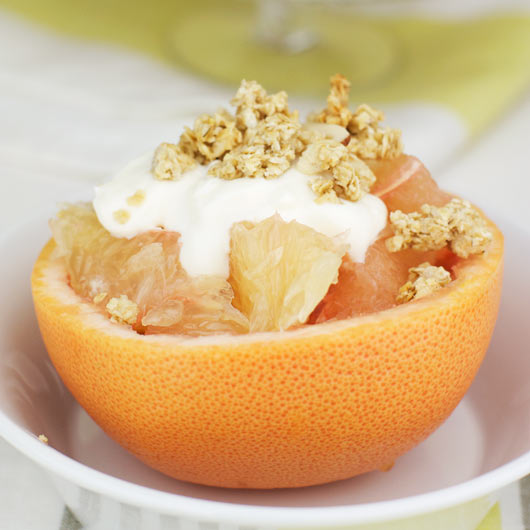 How To Make Grapefruit Crunch

Arrange grapefruit sections in a shallow bowl or an individual salad plate. Or even better... put them back in the grapefruit shell and use that as a bowl. Top with yogurt. Sprinkle with granola.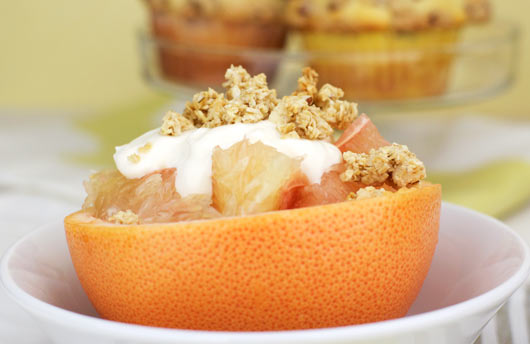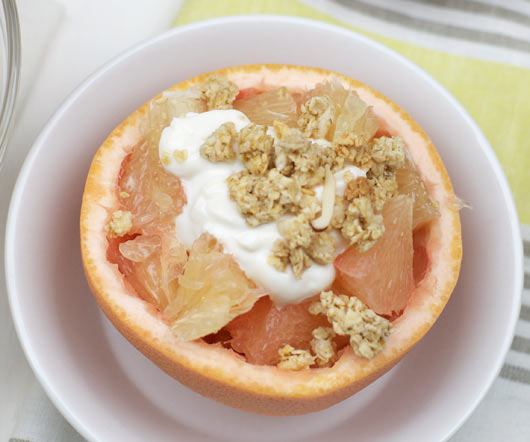 This is a simple way to add spark to a healthy breakfast of grapefruit. You can use your favorite flavor of yogurt to customize it to your tastes.




Mr Breakfast would like to thank scrambler for this recipe.

Recipe number 210. Submitted 5/5/2002.