Biscuit-Topped Breakfast Casserole

(10 servings)

1 package scalloped potatoes mix
1 pound bulk breakfast sausage - fully cooked and drained
5 large eggs - slightly beaten
2 cups (8-ounces) shredded Cheddar cheese
3/4 teaspoon onion powder
1/8 teaspoon ground black pepper
1 (12-ounce) package refrigerated biscuit dough
This is a very satisfying breakfast casserole. Every bite has it all... potatoes, eggs, cheese, sausage and biscuits. It's not the prettiest breakfast casserole I've ever made, but is was one of the tastier ones. This dish is super filling so it's probably best served on a lazy weekend with family and friends. (This recipe was submitted in 2007. It was tested and photographed in November 2015.)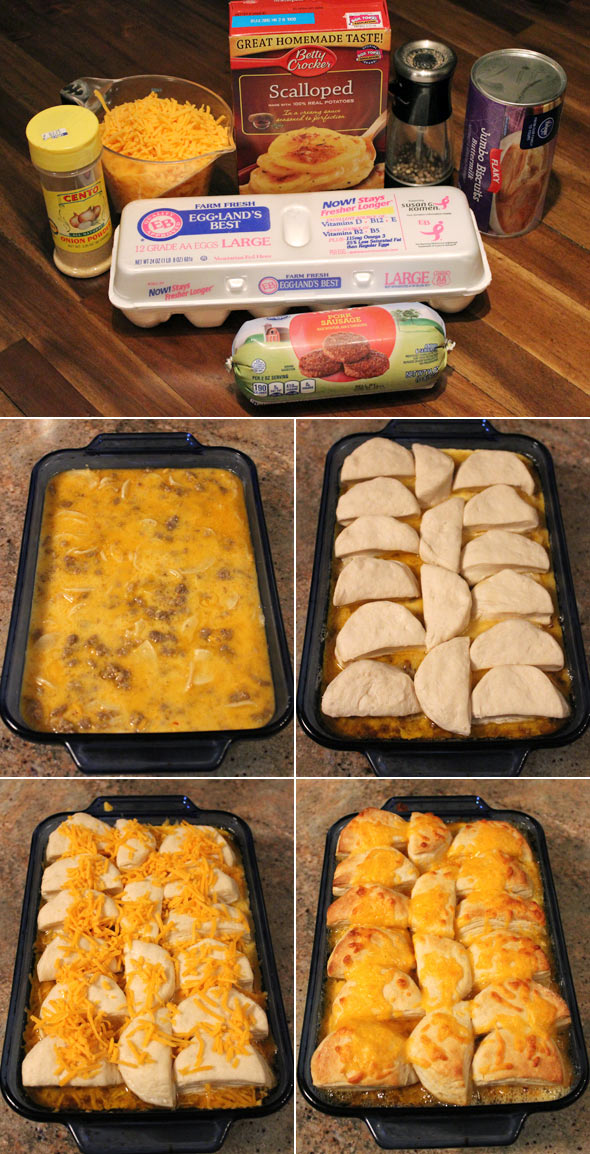 How To Make A Biscuit-Topped Breakfast Casserole

Mix scalloped potatoes according to directions - but do not bake. (This usually means adding butter, milk and water.)

Combine potato mixture, fully cooked (and cooled) sausage, eggs, 1 1/4 cups Cheddar cheese, onion powder and black pepper in a greased 9 x 13-inch baking pan.

Bake in preheated 400°F (205°C) oven for 25 minutes.

While potato mixture is baking, slice each round of biscuit dough in half to make half moons. After 25 minutes, carefully remove potato mixture from oven; top with biscuit dough and sprinkle with remaining cheese.

Bake an additional 15 to 17 minutes or until biscuits are fully cooked and knife inserted in potato mixture comes out clean.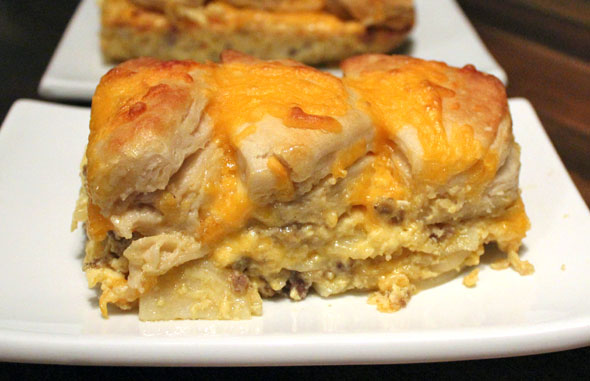 Great breakfast for a hungry family, especially during the holidays! The secret ingredient is a box of scalloped potatoes.




Mr Breakfast would like to thank mrbreakfast_lvr for this recipe.

Recipe number 2089. Submitted 7/17/2007.