Mango Wango Tango Smoothie

(2 servings)

1 cup Mango Tango Odwalla Juice or Kern's Mango Nectar
1 medium banana
1 cup whole strawberries (cut tops off)
3 or 4 ice cubes
This recipe was originally submitted under the name Tutti Fruiti Smoothie. Concerned that Tutti Fruiti doesn't really mean anything to anyone, I decided to change the name to be more descriptive. This was a truly tasty smoothie, but mango didn't play the starring roll I was hoping for. The banana and strawberries were just as prominent in the overall flavor. I'd like to try it again using a real mango in place of the mango nectar. I think that would make this really good smoothie graduate to really great. (This recipe was submitted in 2007. It was tested and photographed in April 2017.)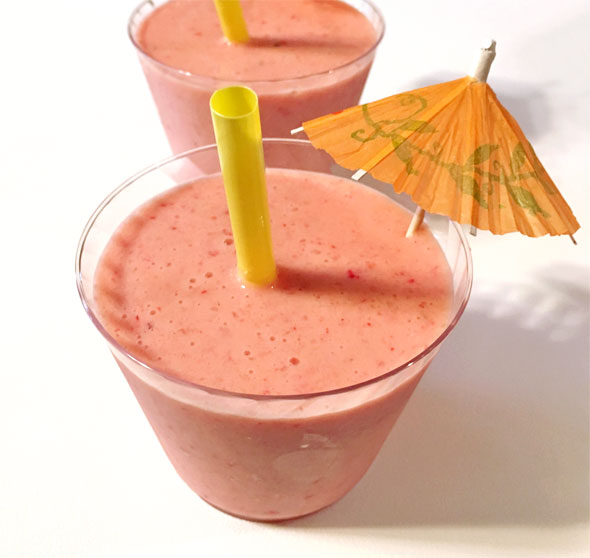 How To Make A Mango Wango Tango Smoothie

Place all ingredients into a blender. Blend until smooth. Enjoy!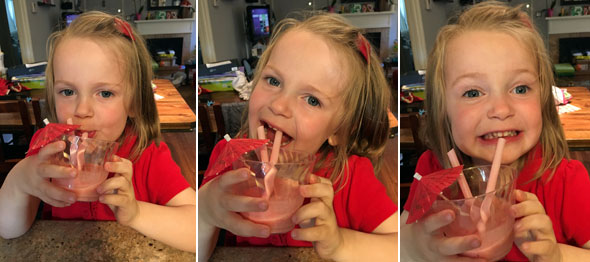 My daughter and I make this smoothie almost daily. It's a healthy treat and loaded with flavor.




Mr Breakfast would like to thank penni for this recipe.

Recipe number 2037. Submitted 5/19/2007.