Raisin Bran Applesauce Muffins

(12 servings)

1 and 1/4 cups all-purpose flour
1 Tablespoon baking powder
2 Tablespoons sugar
1/4 teaspoon salt
2 cups Raisin Bran Cereal
1 cup low-fat milk
1 large egg - lightly beaten
1/2 cup applesauce
1/3 cup firmly packed brown sugar
2 Tablespoons butter or margarine - melted and cooled
For the best results, use a chunky applesauce with some texture. You could added a couple Tablespoons of finely chopped nuts if desired. Just fold them in after the wet and dry ingredients are combined. I'd also recommend adding 1 teaspoon cinnamon or 3/4 teaspoon nutmeg (or both) in with the dry ingredients and 1 or 2 teaspoons of vanilla in with the wet ingredients. Raisin Bran has its own unique flavor that comes through in these muffins, but why not improve on a good thing. (Photos: MrBreakfast.com 2014)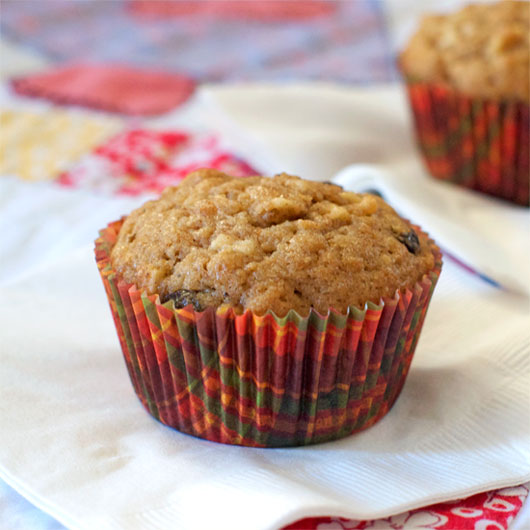 How To Make Raisin Bran Applesauce Muffins

Preheat the oven to 400 degrees.

Prepare 12 muffin cups with a light coating of cooking spray or muffin papers.

In a large bowl, mix together the flour, sugar, baking powder and salt.

In a medium bowl, mix the cereal with the milk. Let stand two or three minutes until somewhat soggy. Add the egg, applesauce, sugar and melted butter (or margarine). Stir until well combined.

Add wet ingredients to dry ingredients and stir until just mixed.

Dollop the batter into the prepared muffin cups - filling each 2/3 full.

Place muffin tin in the center of the oven. Bake for 20 minutes or until golden brown.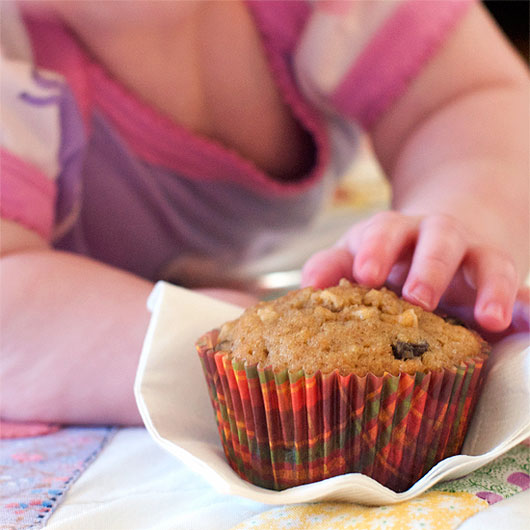 You can use other Raisin Bran type cereals. It's a fun recipe to experiment with.




Mr Breakfast would like to thank Bennett for this recipe.

Recipe number 2035. Submitted 5/14/2007.