Banana Oatmeal Buttermilk Waffles

(4 servings)

1 cup old fashioned oats
1 cup all-purpose flour
3 Tablespoons brown sugar
1 Tablespoon baking powder
1/2 teaspoon baking soda
1/2 teaspoon cinnamon
1/4 teaspoon salt
1/8 teaspoon nutmeg
1 and 1/2 cup buttermilk
2 large eggs
1 large ripe banana - mashed
1/4 cup butter - melted and cooled
2 teaspoons vanilla
These waffles turned out very good. There was a lot of banana flavor even though there's just one lone banana in the batter. The oats (that weren't ground into flour) added a hearty texture. The waffles rose up very well. They're not as crisp and light as waffles made with beaten egg whites folded into the batter, but they were quite good and I wouldn't hesitate to make them again. I got 6 (nearly 7) waffles from the amount of batter produced. (This recipe was submitted in 2007. It was tested and photographed in July 2017.)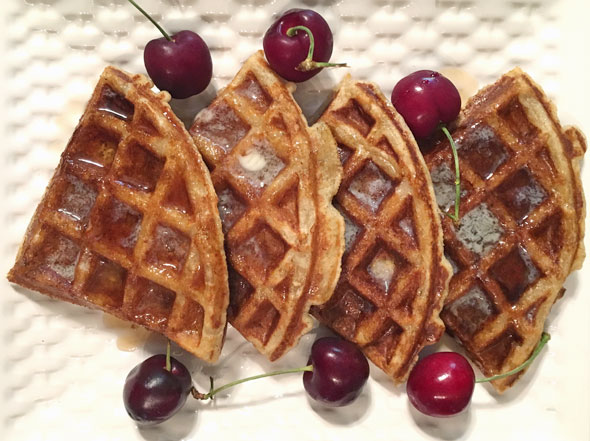 How To Make Banana Oatmeal Buttermilk Waffles

This recipe makes about 10 regular-sized waffles.

Pre-heat waffle iron.

In a blender or food processor, pulse 1/2 of the oats. Pour into a large bowl with the remaining oats. Add the flour, brown sugar, baking powder, baking soda, cinnamon, salt and nutmeg. Mix well.

In a separate bowl (or in the blender), mix the buttermilk, eggs, banana, butter and vanilla until well-blended.

Add the wet ingredients to the dry ingredients and mix until just moistened.

Cook according to waffle maker's instructions.

Serve with butter and maple syrup for breakfast. Or serve with sliced bananas and ice cream or whipped cream for dessert.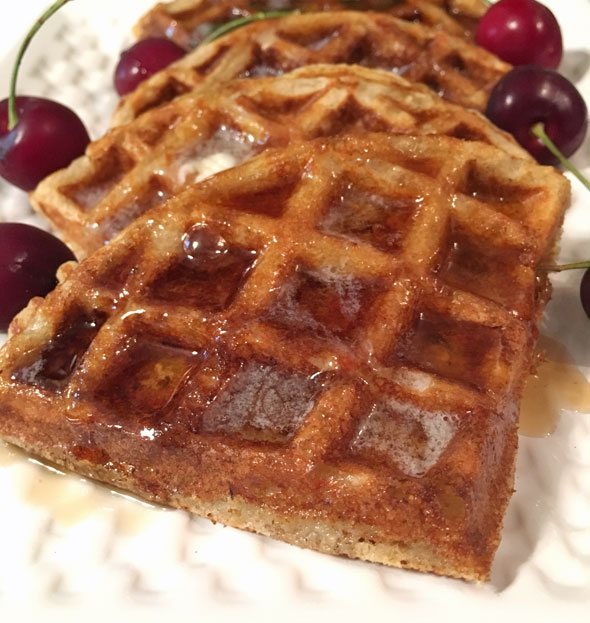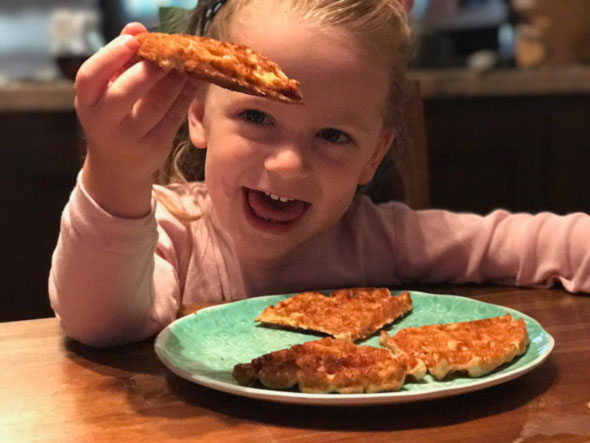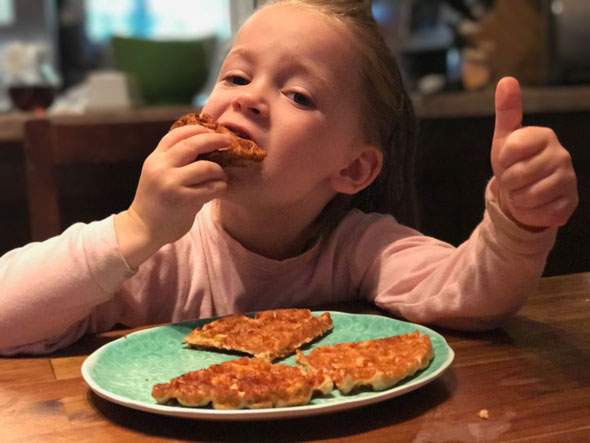 I have a heart-shaped waffle maker and this recipe makes 8 waffles. I would expect a standard round waffle maker to yield 10. Hope you like it. Enjoy!




Mr Breakfast would like to thank Bennett for this recipe.

Recipe number 2010. Submitted 3/25/2007.