Cottage Cheese Scramble

(3 servings)

1/3 cup instant nonfat dry milk
1/4 cup water
3 eggs
1/2 cup cottage cheese
1/4 teaspoon salt
1 dash pepper
2 Tablespoons butter
1 Tablespoon chives - chopped
This recipe produced very creamy, smooth scrambled eggs. The cottage cheese adds a lot of volume to the scramble, so it appeared that I'd used 6 eggs instead of just 3. I don't quite understand the use of dry milk. It didn't add anything to the flavor, so I'd advise using a 1/2 cup regular milk instead of the milk and water in the recipe. I served up my scramble in bell peppers. I cut the peppers in half, removed all the seeds and roasted the halves at 375 for 10 minutes until a bit softened. Final verdict: I liked these eggs, but I like eggs without cottage cheese a little bit better. (This recipe was submitted in 2002. It was tested and photographed in March 2014.)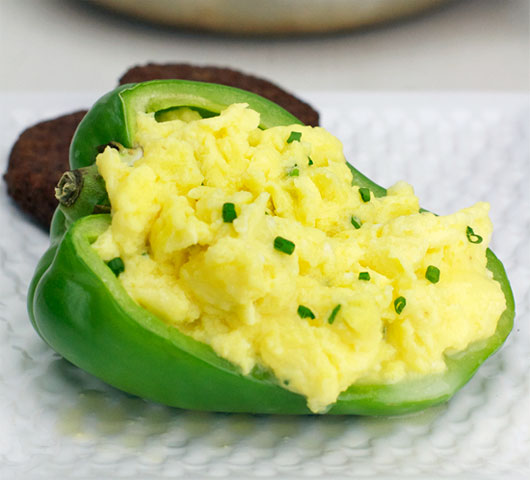 How To Make Cottage Cheese Scrambled Eggs

Blend together nonfat dry milk, water, eggs, cottage cheese, salt, pepper and chives. In a large skillet over medium-heat, melt butter. When hot, add egg mixture and scramble (stir often until the eggs are set. Serve immediately.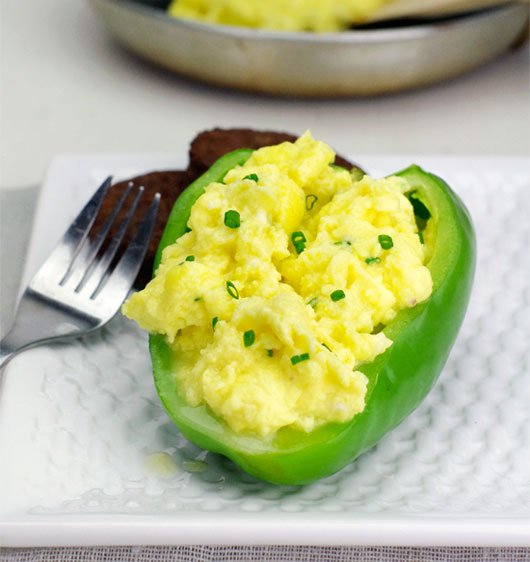 This scramble has a creamy taste and texture thanks to cottage cheese and dry powdered milk. The ingredients may seem unusual, but the end result is fantastic.




Mr Breakfast would like to thank susan for this recipe.

Recipe number 197. Submitted 5/5/2002.