Blueberry Orange Smoothie

(2 servings)

1 and 1/2 cups blueberries - fresh or frozen
1 cup orange juice
1/2 cup low-fat frozen vanilla yogurt
1/2 cup ice cubes
1/4 teaspoon grated orange peel
Add all ingredients to your blender. Puree until smooth.

Divide among two glasses. Drink and enjoy!



This recipe is easily changed to fit your tastes. Try adding a banana. The juice can be replaced with apple juice. A few raspberries or strawberries added to the mix only makes it better. Have fun!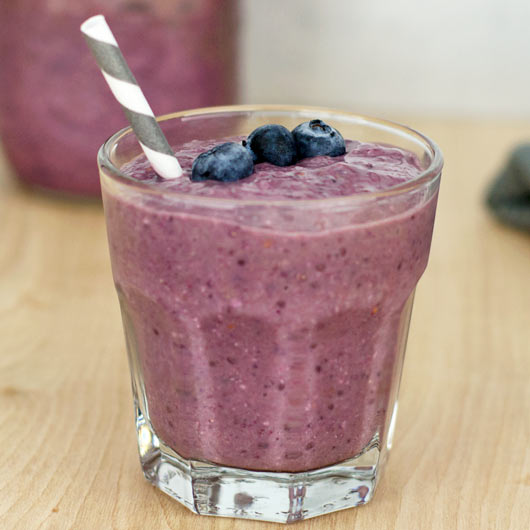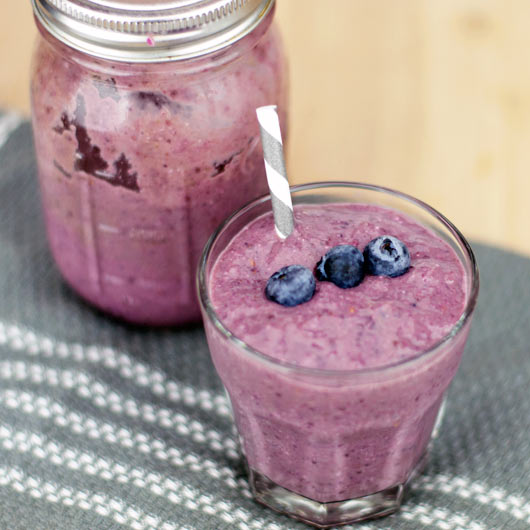 What did the blueberry say to the orange? Nothing. Blueberries can't talk. Enjoy this easy and delicious smoothie!




Mr Breakfast would like to thank Bennett for this recipe.

Recipe number 1946. Submitted 12/30/2006.