Bloody Mary

(1 serving)

1 and 1/2 ounce quality vodka
3 ounces tomato juice
1 dash lemon juice
1/2 teaspoon Worcestershire sauce
2 drops Tabasco sauce
1 lime wedge and/or celery stalk
Shake all ingredients (except lime) with ice and strain into an old-fashioned glass over a couple ice cubes. Add salt and pepper to taste if desired. Add the lime wedge and serve.

V8 juice works great in place of the tomato juice. If you garnish with a sprinkle of salt and pepper, consider adding a dash of celery salt for a nice fresh touch.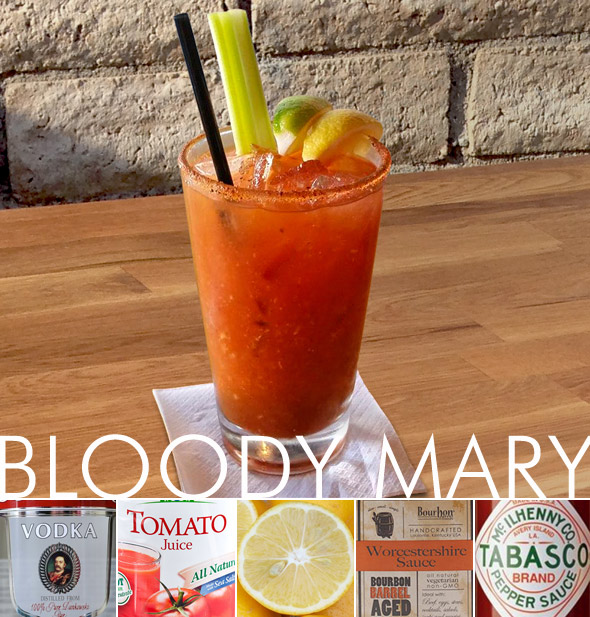 Additional Notes:

To make a "Virgin Mary", simply replace the vodka with additional tomato or V8 juice.

For a decorative touch, rim the glass with a combination of salt, pepper and celery salt. Simply wet the rim of the glass with a wedge of lemon or lime and then dip the rim in a saucer containing the combined seasonings (before you fill the glass of course).

Another garnish that's becoming more and more popular in trendy, hipster bars is a slice of crispy bacon. That turns this traditional brunch cocktail into an amazing breakfast lover's cocktail.


A must-have at any brunch. It helps take the edge off a hangover too.




Mr Breakfast would like to thank JimmyK for this recipe.

Recipe number 1934. Submitted 12/18/2006.