Amish Baked Oatmeal

(4 servings)

2 cups quick-cooking oats
1 cup milk
1/2 cup sugar
1 large egg
1/4 cup butter
2 teaspoons vanilla
1 teaspoon salt
1 teaspoon baking soda
1/2 cup dried fruit (optional)
This recipe was sent to us by David C. who says this is an old family recipe and a favorite of his. I gave it try this morning (June 2013). I used equal parts raisins and cranberries to make up the 1/2 cup of dried fruit. I enjoyed this dish. The butter transforms the way the oats taste and it was fun to have a slice of oatmeal instead of the usual bowl. The only adjustment I'd make next time is to reduce the salt to 1/2 teaspoon.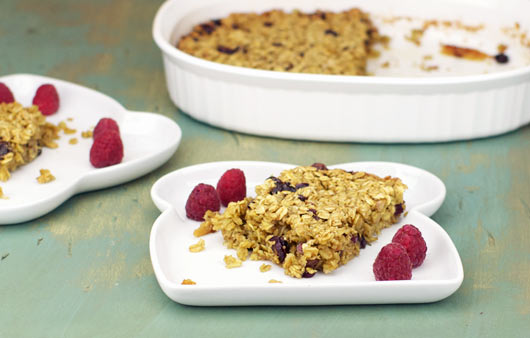 How To Make Amish Baked Oatmeal

These instructions will seem ridiculously easy, but that's because this oatmeal is super easy.

1. Mix all ingredients together in a bowl. Transfer to a lightly greased baking dish.

2. Bake in a preheated 350 degree oven for 30 minutes.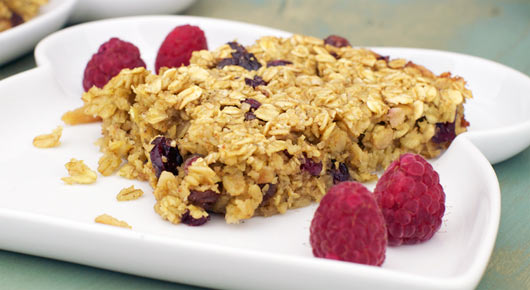 It's called Amish Oatmeal because that what the card says in my mom's recipe file. She doesn't remember why she called it Amish. By any name, this is a great breakfast.




Mr Breakfast would like to thank davidchicks for this recipe.

Recipe number 1927. Submitted 12/13/2006.