Baked Apple Oatmeal

(6 servings)

3 cups rolled oats (quick or old-fashioned)
2 cups chopped apples
2 cups milk
1/2 cup brown sugar
1/4 cup melted butter
1/3 cup applesauce
1 large egg - beaten
1 and 1/2 teaspoons baking powder
1 teaspoon ground cinnamon
3/4 teaspoon salt
This is a fun recipe. It's more like oatmeal than it's like cake... but it's kind of like cake and that's kind of amazing. If you use a biscuit cutter (or a steady hand with a knife and spatula), you can serve it like cake. But it breaks down in the mouth like oatmeal. The flavor is great with lots of apple and cinnamon. I recommend that you serve it with a big splash of cold milk over the warm oatmeal. If desired you can make this the night before and heat it up the next morning. It's just as good that way. Bottom Line: I wouldn't change a thing. (This recipe was submitted in 2006. It was tested and photographed in December 2016.)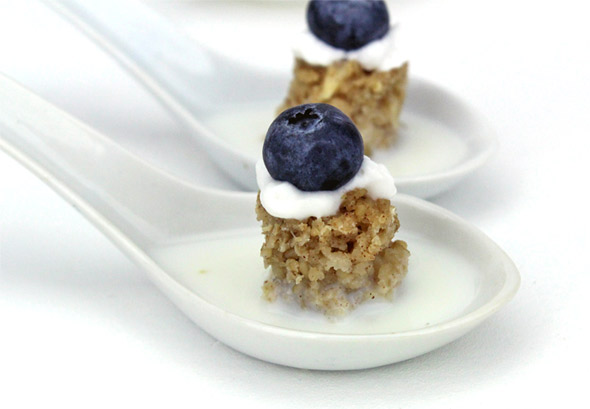 How To Make Baked Apple Oatmeal

Prepare a 2-quart baking dish with a light coating of cooking spray.

Preheat oven to 400 degrees.

In a large bowl, combine the oats, baking powder, salt and cinnamon.

In a separate bowl, mix together milk, egg, applesauce, butter, and brown sugar.

Stir the liquid ingredients into the dry and pour into prepared dish.

Bake for 20 minutes.

Stir the oatmeal, fold in the chopped apple and bake 20 more minutes until top is lightly browned.

Spoon into serving bowls and serve with milk and a little extra brown sugar.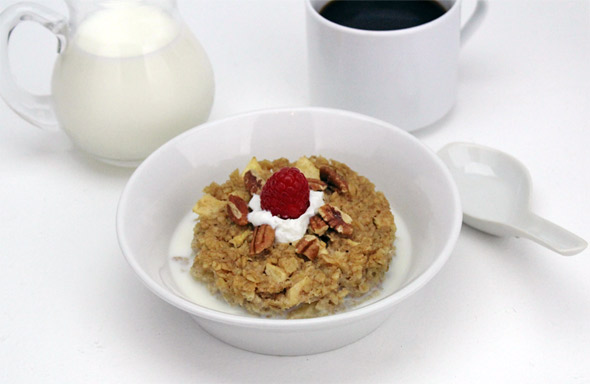 Cooking Notes From Mr Breakfast:

For my recipe test, I halved this recipe using 1 egg. I baked it at 400 degrees for 25 minutes, covering it with foil midway through.

I used a Gala apple. For me, 1 apple chopped equaled 1 cup. As suggested in some of the comments below, I folded my apples into the oatmeal at the start of cooking.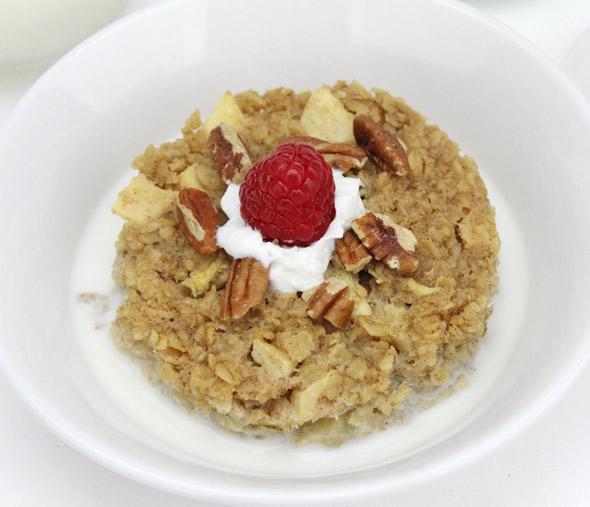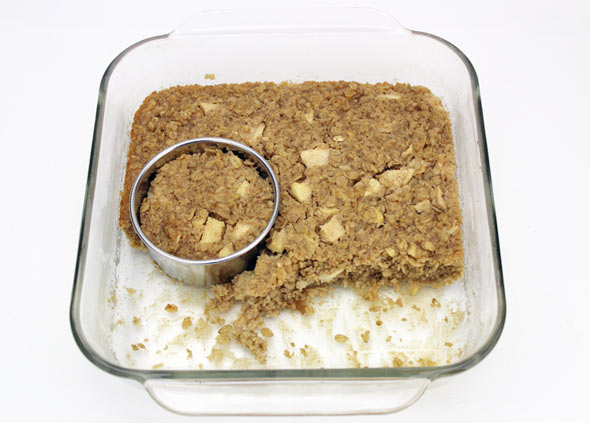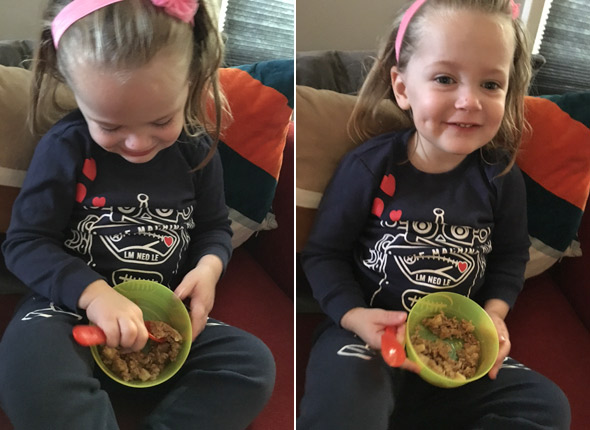 You can replace the apples with equal an equal amount of blueberries or other fruit.




Mr Breakfast would like to thank DixieChick for this recipe.

Recipe number 1893. Submitted 11/14/2006.