Peanut Butter Oatmeal Pancakes (Gluten-Free)

(1 serving)

1/2 cup rolled oats
1/4 teaspoon baking powder
1 large egg (or 2 egg whites) - lightly beaten
1/4 cup low fat cottage cheese
2 Tablespoons milk
1 Tablespoon peanut butter
1/4 teaspoon vanilla
I didn't try these pancakes because they were gluten-free. In fact, I didn't even know they were gluten-free until I researched all of the ingredients and changed the recipe name today. I tried them because I test pancakes. That's what I do. So these were judged against every pancake I've ever tried - with wheat or without. The bottom line is that this is a terrific recipe. The pancakes are heavier than traditional buttermilk pancake, but not significantly heavier than many multi-grain pancake mixes or recipes. The texture is hearty, but not chewy. The peanut butter flavor was noticeable in every bite, but it was subtle enough that it could play a co-starring role with syrup or other toppings. Long story short... I liked this pancakes. You wouldn't know they were gluten-free unless someone told you. (This recipe was submitted in 2006. It was tested and photographed in November 2016.)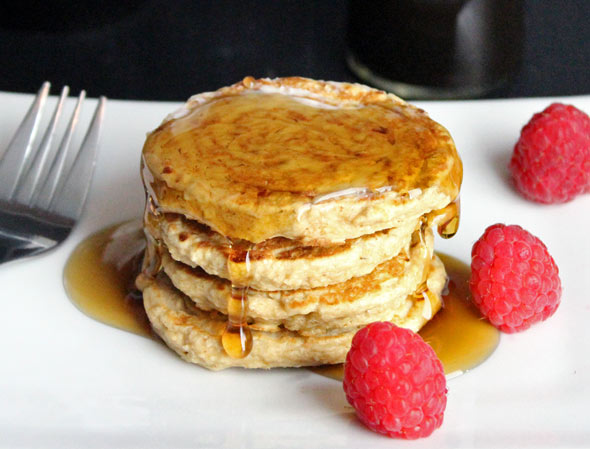 How To Make Gluten-Free Peanut Butter Oatmeal Pancakes

This recipe makes 2 medium pancakes.

Put rolled oats and baking powder into a blender or food processor and process on high for one minute to make oat flour.

In a medium bowl, stir all ingredients together.

Cook on griddle or in a skillet set to medium-high heat. Coat cooking surface with cooking spray as needed. Cook until both sides are golden brown.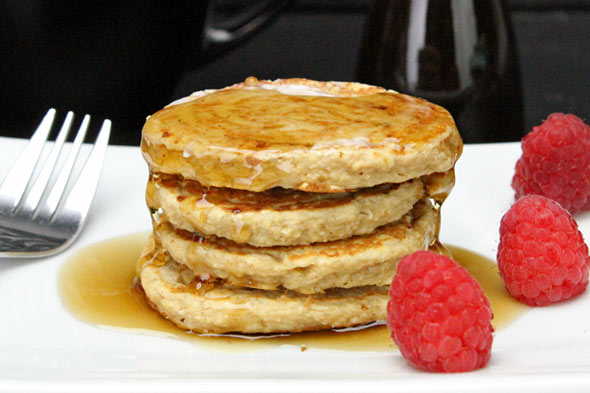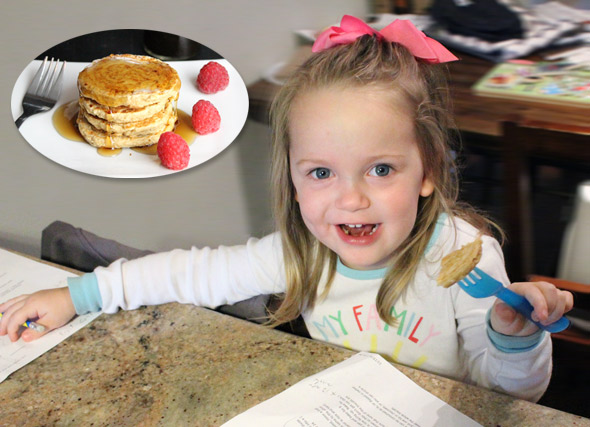 Add more milk or extra oat flour if you like your batter thinner or thicker. I like these with a little jam on top for the complete peanut butter and jelly oatmeal pancake experience.




Mr Breakfast would like to thank PromQueen for this recipe.

Recipe number 1825. Submitted 8/31/2006.