Baked Cheesy Grits

(4 servings)

1 cup instant grits
8 ounces shredded sharp Cheddar cheese
1/2 cup butter
3 large eggs - beaten
1/3 cup milk
1/4 teaspoon salt
pepper - to taste
I liked this recipe a lot. It takes grits which are traditionally quite heavy and turns them into a light souffle. I'm barely exaggerating when I say the texture is vaguely reminiscent of angel food cake. One thing though... this cheesy recipe wasn't cheesy enough for me. The second time I made it, I doubled the cheese inside and also grated some cheese on top. That was perfect and even better when each serving was topped with a sunny-side-up egg. See my cooking notes below for a couple more tips. (Recipe submitted in 2006. Tested and photographed in August 2013.)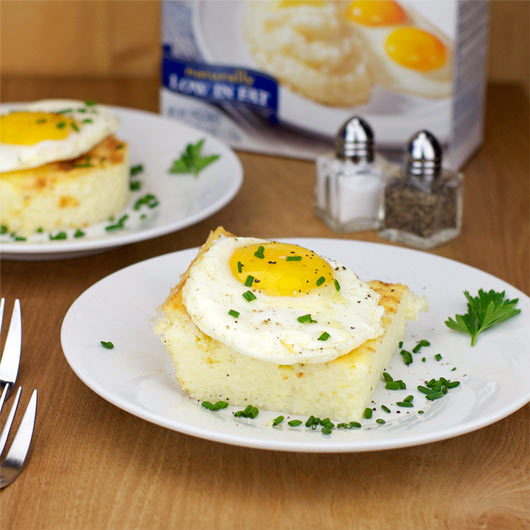 How To Make Baked Cheesy Grits

On the stove top, cook grits according to package directions. When grits texture is to your liking, add all remaining ingredients and mix well.

Pour mixture into a lightly-greased 1-quart baking dish.

Bake 45 minutes at 350 degrees, or until set.

Allow dish to set at room temperature at least 10 minutes. Sprinkle with additional cheese if desired.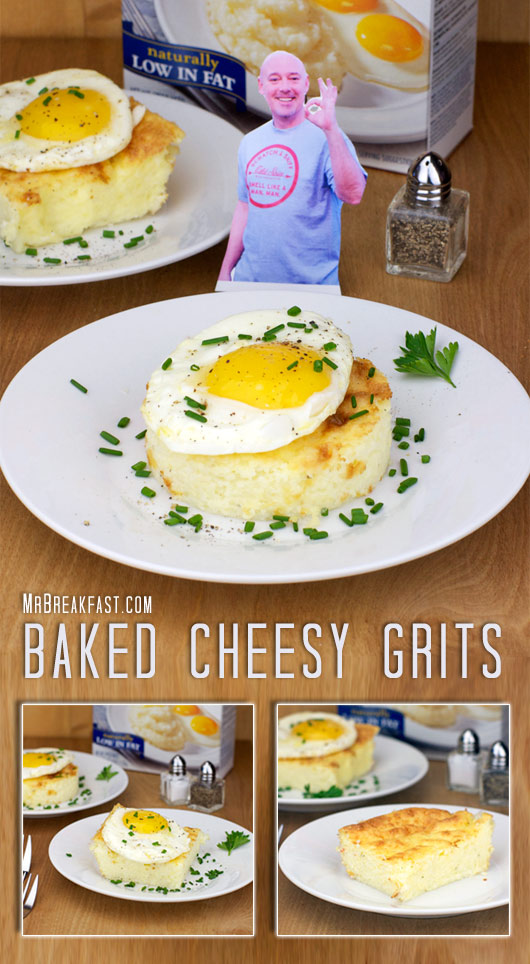 Cooking Notes:

I used quick cooking grits instead of instant. For those, I used 1 cup grits to 4 cups water (with a pinch of salt). I brought the water and salt to a boil, added the grits, let the mixture come to a boil, cut the heat and then cooked at a low simmer for 7 minutes - stirring often.

When the grits had the texture I wanted, I stirred in the butter and cheese. Then, I LET THE GRITS REST FOR A GOOD 20 MINUTES before adding the milk and beaten eggs. I didn't want to risk the hot grits cooking the eggs. I strongly recommend you do the same. It's the difference between making a souffle or making chunky grits with scrambled eggs. Actually, both sound pretty good, but I much prefer the former.

Remember for this dish to deserve the title "cheesy", you really need to double the amount of cheese listed.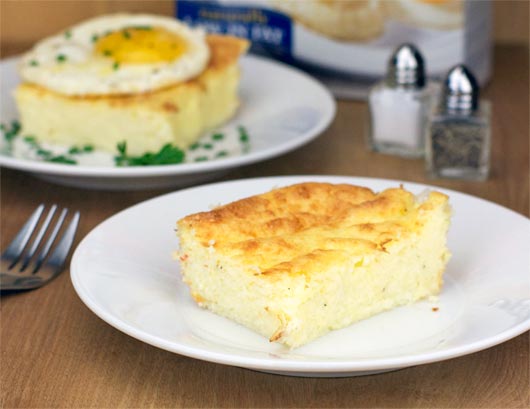 An easy, cheesy down-home favorite. Please note that the milk is added after the grits are done. To make the grits, use the liquid requirements from package instructions.




Mr Breakfast would like to thank mr_bfast_lover for this recipe.

Recipe number 1819. Submitted 8/23/2006.