Peach Smoothie

(1 serving)

1 large ripe peach - sliced
1 Tablespoon sugar or sugar substitute equivalent
1 cup low-fat peach or vanilla frozen yogurt
1/2 cup orange juice
1/8 teaspoon cinnamon
Peaches are about the only reason I get happy that summer is ending. They dominate the produce section. They're cheap and they seem to taste better and better as fall get nearer and nearer. This recipe is just the start of what you can do with peaches and a blender. Try adding other fruits like a banana, some raspberries or a nectarine. Instead of orange juice, try pineapple juice for a more tropical feel. As for the sugar in the recipe, taste your peach before making the smoothie. You may find it sweet enough that you'll want to omit the sugar completely. Have a peachy keen day! (Recipe submitted in 2006. Tested and photographed in August 2013.)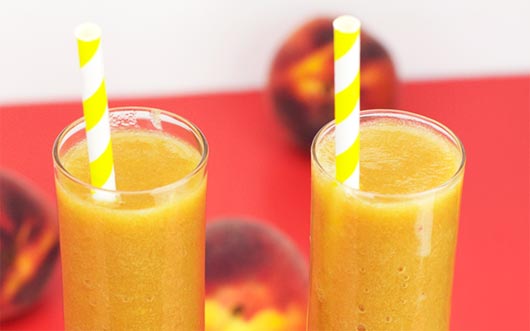 How To Make A Basic Peach Smoothie

In your blender, combine the peach and sugar. Pulse until peaches are ground up. Add the yogurt, orange juice, and cinnamon. Blend until smooth. That's all there is to it.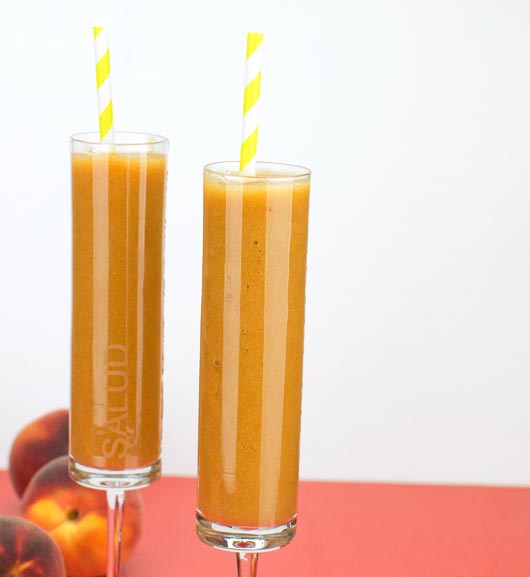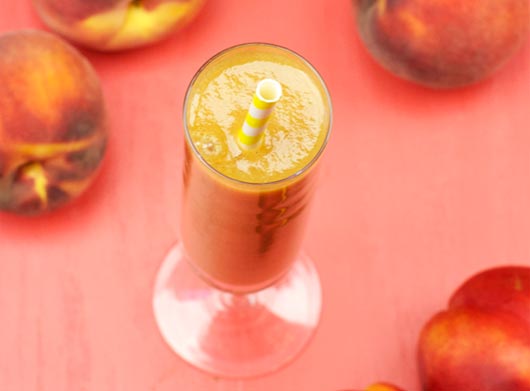 A refreshing on-the-go healthy breakfast that's best enjoyed in July or August when peaches are at their peak.




Mr Breakfast would like to thank DeeJay for this recipe.

Recipe number 1756. Submitted 5/29/2006.