Whole Wheat Blueberry Pancakes

(4 servings)

2 cups fat-free milk
1 and 1/2 cups whole-wheat flour
1 cup fresh (or thawed frozen) blueberries
3/4 cup all-purpose flour
4 egg whites (or two eggs) - beaten
1 Tablespoon canola oil
2 teaspoons baking powder
1/2 teaspoon salt
1/4 teaspoon vanilla
While this recipe says you can use either 4 egg whites or 2 whole eggs, I recommend using the whites. Beat them separately until foamy (not to the point of stiff peaks) and it will add some lift to the batter so the pancakes turn out light and fluffy. Thanks to 'Stephanie' for submitting this one back in 2006. (Recipe tested and photographed in August 2013.)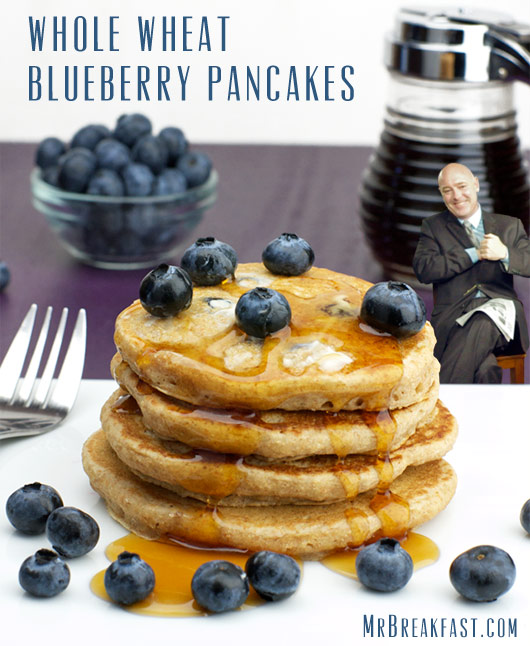 How To Make Whole Wheat Blueberry Pancakes

In a large bowl, mix together the two flours, baking powder and salt.

In a separate bowl, mix together the milk, egg, oil and vanilla.

Add wet ingredients to dry ingredients and mix until just moistened and combined. Fold in the berries.

On a lightly greased skillet set at medium-high heat, dollops batter in 1/4 cup amounts to make each pancake. When bubbles appear at the top of the pancake and the edges start to look dry, flip the pancakes and cook the other sides until golden brown.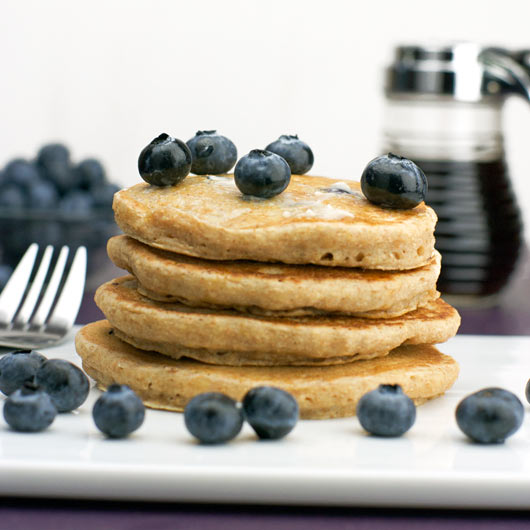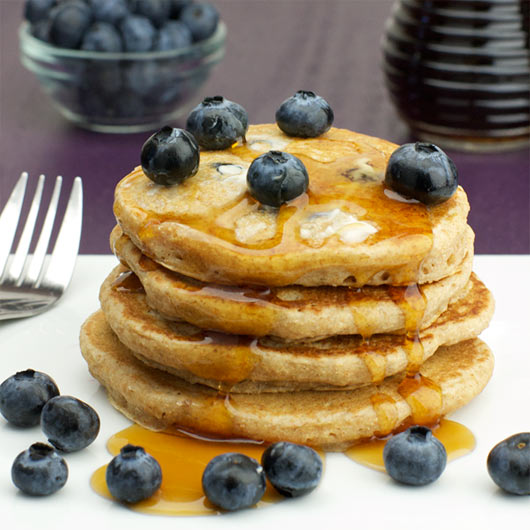 These are really good with fresh berries and blueberry syrup. Enjoy!




Mr Breakfast would like to thank Stephanie for this recipe.

Recipe number 1751. Submitted 5/26/2006.