Easy Orange Smoothie

(2 servings)

1 small (6-ounce can) frozen orange juice concentrate
1 cup low-fat milk
1 cup water
1/4 cup sugar
1 teaspoon vanilla
12 ice cubes
When I tried this recipe, it was a week when I was testing a different smoothie every morning. I have to say that this one ranked near the very top. I was surprised because it's so simple. The vanilla adds a real distinctive quality. As much as I love fresh orange juice, I have to admit that the orange juice concentrate works even better. This smoothie was light, creamy and smooth. If you're a fan of the Orange Julius smoothie, I'd recommend this recipe for you. I think it's better than an Orange Julius. I used about 1 less Tablespoon of sugar than the recipe dictated and it was still SUPER TASTY. A+ (This recipe was submitted in 2006. It was tested and photographed in February 2014.)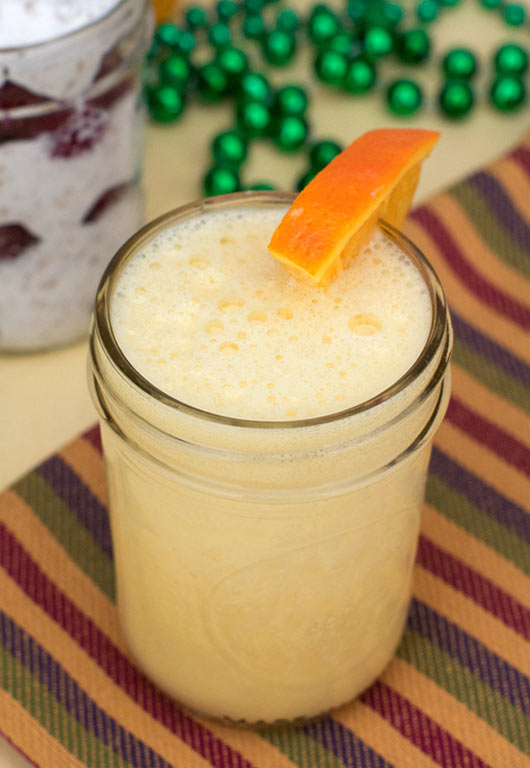 How To Make An Easy Orange Smoothie

Crush up the ices cubes a little so they'll blend easier. Place all ingredients in blender and pulse until smooth. It's a easy as that.


A quick morning pick-me-up. The concentrated orange juice is perfect for blender drinks and packs a real punch of freshness. Two large servings.




Mr Breakfast would like to thank caroline for this recipe.

Recipe number 1744. Submitted 5/16/2006.