Microwave Apple Oatmeal

(4 servings)

1 and 1/3 cups quick-cooking oats
2 and 2/3 cups water
1 medium apple - peeled and chopped into small pieces
2 Tablespoons walnuts or pecans - coarsely chopped
2 Tablespoons raisins (optional)
2 Tablespoons brown sugar
1 and 1/2 teaspoon cinnamon
This is really good for a microwave oatmeal. With a tiny dab of whipped cream, it will remind you of apple pie. I did find that I had to microwave it for a longer time than directed - about 4 minutes total. It was best after it set 5 minutes after cooking. The apple pieces softened to a perfect consistency during that time. It needs a little more sweetness. If you don't finish it off with whipped cream, sprinkle a little extra brown sugar over each serving. Overall, it was a very success morning in the oatmeal test kitchen. (Recipe submitted in 2006. It was tested and photographed in November 2013.)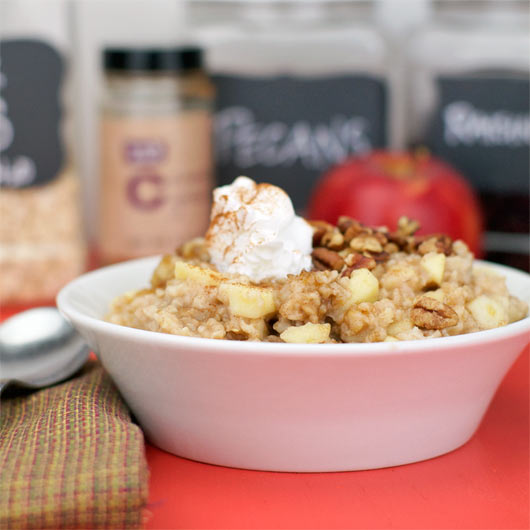 How To Make Microwave Apple Oatmeal

Combine all ingredients in a large microwave-safe bowl. Microwave on high for 1 minute and 15 seconds. Stir and microwave for an additional minute. Allow oatmeal to set in microwave for a couple minutes before serving.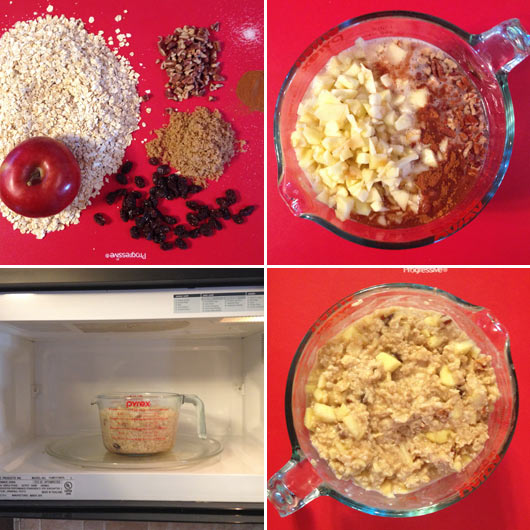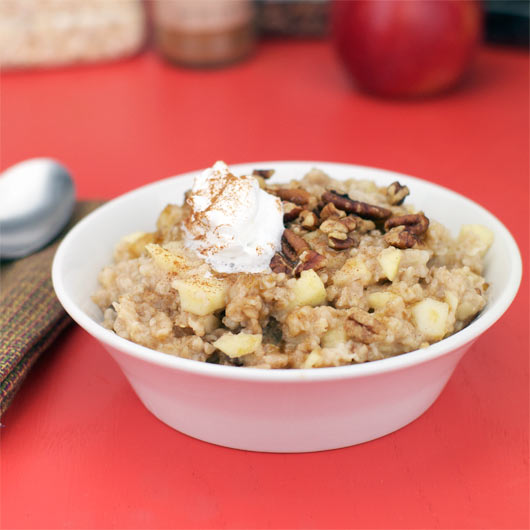 Great served with milk and little extra cinnamon and sugar sprinkled on top. Make sure the apple pieces are small or they will not soften up. Enjoy!




Mr Breakfast would like to thank BethH for this recipe.

Recipe number 1740. Submitted 5/11/2006.