Banana Oat Bars

(12 servings)

1 and 1/3 cup all-purpose flour
1 cup quick-cooking rolled oats
2 medium bananas - mashed (about 1 cup)
1/2 cup sugar
1/2 cup raisins (or other dried fruit)
1/4 cup low-fat milk
1 large egg and 1 egg white - lightly beaten
2 teaspoons baking powder
1 teaspoon vanilla
1 teaspoon cinnamon
1/2 teaspoon baking soda
I have to admit that when I first tried this I wasn't overly impressed. It sort of seemed like a dense piece of banana bread that you could carry around with you. What's so amazing about that? A couple hours after making them, I reread the recipe (as originally submitted) and warmed a bar in the microwave. Suddenly, it made sense. I became addicted to them over the next two days. Warming them in the microwave for 15 seconds and adding a smear of butter made them come alive. They still tasted like banana bread, but like really awesome banana bread. I'd like to thank 'CurtAndMary' for submitting this one. (Recipe tested and photographed: July 2013.)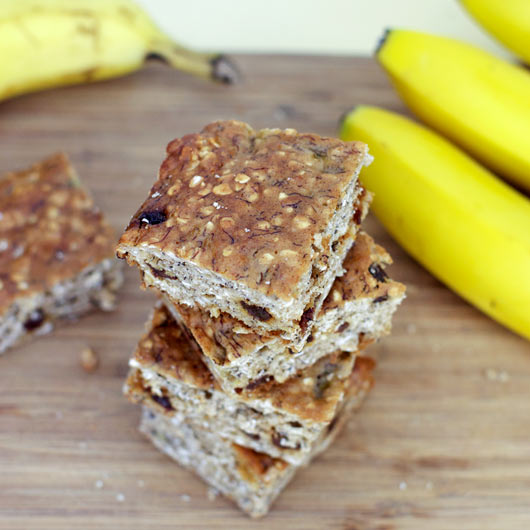 How To Make Banana Oat Bars

Makes about 24 2-inch square bars.

Preheat oven to 350 degrees.

In a large bowl, mix together the flour, oats, sugar, raisins, baking powder, baking soda and cinnamon.

In separate bowl, beat together the banana, milk, eggs and vanilla.

Add wet ingredients to dry ingredients and stir until just mixed and moistened.

Prepare a 9x13 inch or similar baking pan with a light coating of cooking spray. Spread batter evenly in pan.

Bake 35 to 40 minutes until golden brown.

Remove from oven. Allow to cool. Cut into squares and serve.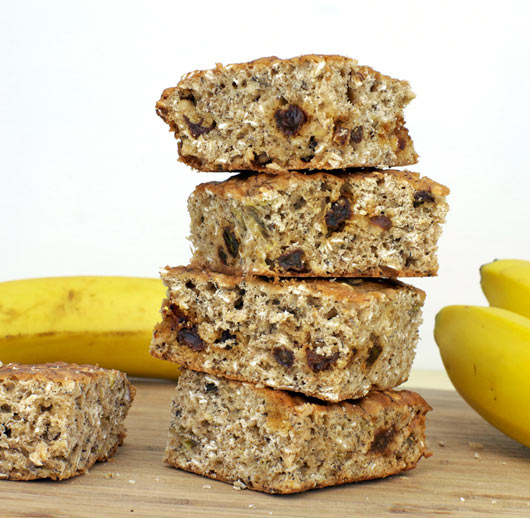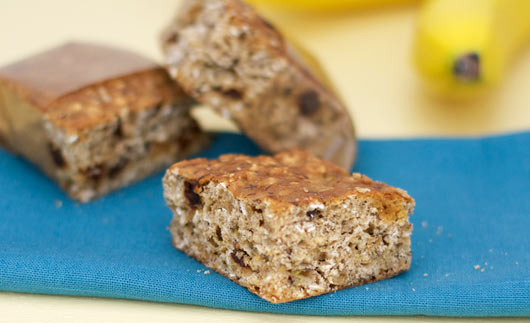 We love these warmed up just a little in the microwave.




Mr Breakfast would like to thank CurtAndMary for this recipe.

Recipe number 1730. Submitted 4/29/2006.