Banana Oatmeal Smoothie

(2 servings)

1 cup low-fat milk
1 cup orange juice
1 medium banana - cut into pieces
1 pack of instant oatmeal - regular or unflavored
3 or 4 ice cubes
I recently tried this smoothie and thought it was pretty cool. Instead of a packet of oatmeal, I used 1/4 cup quick cooking oats. It's great how the oats adds a nice texture without calling too much attention to themselves. This is a terrific way to slip a serving of healthy oats into your diet... a satisfying, super fast breakfast-to-go. Big thanks to site user 'muffin' for sending us this one!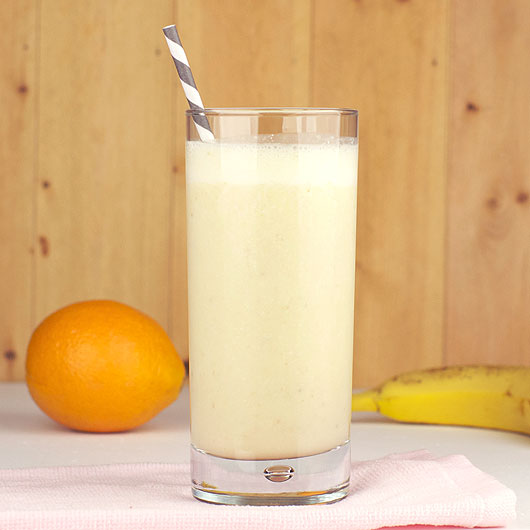 Directions:

This is so easy. Just place all ingredients in the blender and blend for a minute or so until smooth.

That's all there is to it. Enjoy! If desired you could add a pinch of cinnamon or a half of a pinch of nutmeg on the top for a flavorful garnish.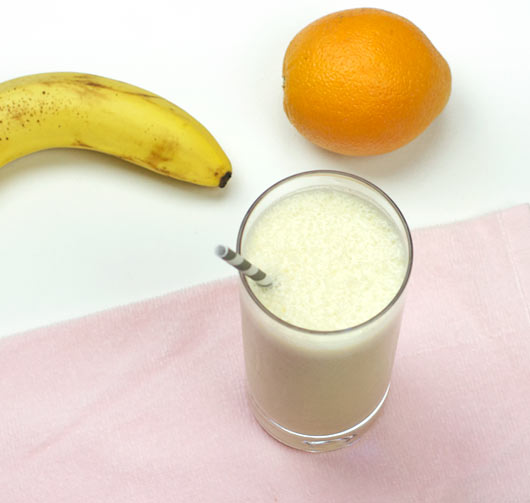 When I saw my sister put a packet of oatmeal in the blender to make a smoothie, I told her she was crazy. But I really liked the texture (and oatmeal is so healthy). A week later I called her and asked what the exact ingredients were and this is what she emailed me.




Mr Breakfast would like to thank muffin for this recipe.

Recipe number 1697. Submitted 4/3/2006.