Ham & Grits Crustless Quiche

(6 servings)

1/2 cup water
1/4 teaspoon salt
1/3 cup quick-cooking grits - uncooked
1 (12 ounce) can evaporated milk
1 and 1/2 cups chopped ham
1 cup (4 ounces) Cheddar cheese - shredded
3 large eggs - lightly beaten
1 Tablespoon chopped fresh parsley
1 teaspoon dry mustard
1 or 2 teaspoons hot sauce
This quiche freaked me out... in a great way. I've made dozens and dozens of different quiches. For this one, I was stunned how only three eggs gives the appearance and texture of a quiche made with 6 eggs. The grits give the dish substance without weighing it down. The only change I made was using half parsley and half chopped chives instead of just parsley. I wrapped leftover servings and it was just as good the next day reheated in the microwave for 40 seconds. All in all... I'm super happy with this one. (This recipe was submitted in 2002. It was tested and photographed in April 2014.)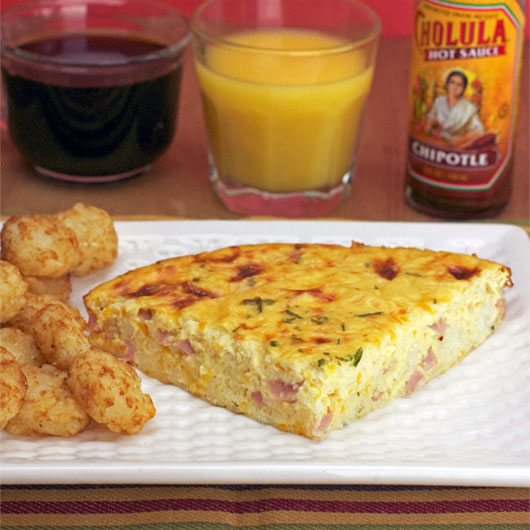 How To Make A Ham & Grits Crustless Quiche

Preheat oven to 350 degrees.

Bring water and salt to boil in saucepan; stir in grits. Remove from heat; cover & let stand 5 minutes. (mixture will be thick). Stir in milk and the next 6 ingredients. Pour into sprayed 9 1/2" quiche dish or a 9 1/2" deep-dish pie plate.

Bake for 30-35 minutes. Let stand 10 minutes before serving. Cut into wedges.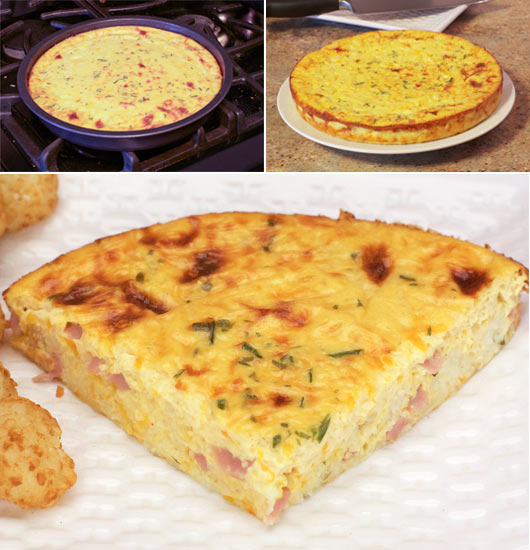 This dish is a favorite at the Country Oaks Bed & Breakfast in Mountain View, Arkansas, or as you might know it: The Folk Music Capital of the World! For a tasty variation, try using Italian Sausage in place of ham (saute, drain & crumble well).




Mr Breakfast would like to thank susan for this recipe.

Recipe number 168. Submitted 5/4/2002.