Apple Coffee Cake

(8 servings)

2 cups fresh sweet apples - diced
1 cup all-purpose flour
1 teaspoon baking powder
1 and 1/2 teaspoon cinnamon
1/2 teaspoon nutmeg
1/2 teaspoon salt
1 cup sugar
5 Tablespoons butter - melted and cooled
1 large egg - beaten
6 ounces vanilla yogurt (or you can use milk)
1/2 cup chopped nuts (optional)


For The Crumb Topping:
1/2 cup brown sugar
1/4 cup flour
1/4 cup quick oats
3/4 teaspoon cinnamon
4 Tablespoons butter - softened
I was very impressed with this coffee cake. It turned out extremely moist and flavorful. I like that the amount of apple is double the volume of flour in the cake portion. In the coffee cake you see here, I also added a brown sugar glaze. It made it extra tasty, but probably isn't necessary. I'm including directions for the glaze following the original recipe. Bottom line: I would make this again in a heartbeat. (This recipe was submitted in 2006. It was tested and photographed in July 2014.)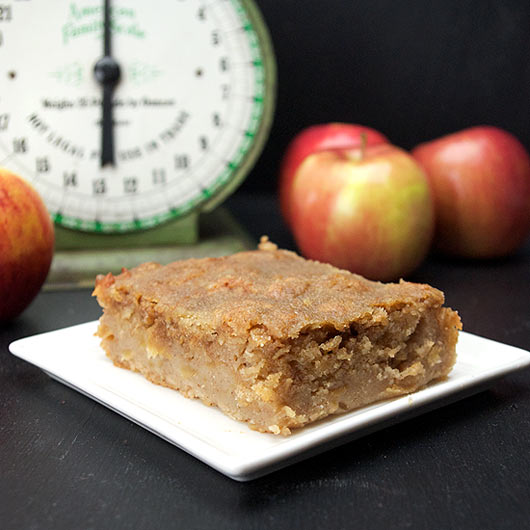 How To Make An Apple Coffee Cake

Core, peel and dice the apples. Two medium-size apples should yield two cups of diced apple.

Preheat oven to 350 degrees.

Prepare an 8 or 9 inch square baking pan with a generous coating of cooking spray.

In a large bowl, sift together the flour, baking powder, cinnamon, nutmeg and salt.

In a separate bowl, stir together sugar, melted butter, beaten egg and yogurt.

Add wet ingredients to the dry ingredients. Stir until well-combined. Fold in the apple pieces and nuts, if using.

Spread batter in prepared baking pan.

To make the crumb topping: Simply mix all the topping ingredients together in a large bowl. The consistency will be like sticky wet sand. Using your finger tips, sprinkle the topping mixture evenly over the cake ingredients in the prepared baking pan.

Bake for about 60 minutes until a toothpick inserted into the center of the coffee cake comes out dry (no batter).

Allow cake to cool before serving.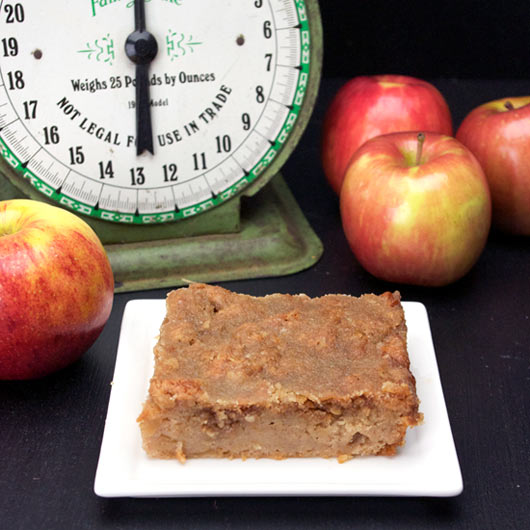 Optional Brown Sugar Glaze

- 1 Tablespoon butter
- 1/3 cup brown sugar
- 2 Tablespoons water
- 1/4 cup powdered sugar
- 1 teaspoon vanilla

In a small saucepan over low heat, melt the butter. Add the brown sugar and water and stir occasionally until well combined and syrupy. Turn off heat and stir in powdered sugar and vanilla. Stir until well combined. Drizzle over over cooled coffee cake.

Allow coffee cake to set for 10 minutes so excess glaze is absorbed into the cake.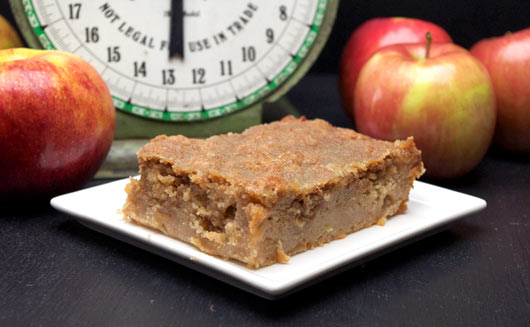 Golden Delicious are my favorite kind of apples to use for this coffee cake. When using nuts, I go for pecans or walnuts.




Mr Breakfast would like to thank caroline for this recipe.

Recipe number 1635. Submitted 1/17/2006.