Strawberry Coffee Cake

(8 servings)

1 and 1/2 cups all-purpose flour
1/2 cup milk
1/4 cup granulated sugar
1/4 cup butter - melted
2 large eggs
3 teaspoons baking powder
1/2 teaspoon salt
1 and 1/2 cups fresh strawberries - sliced


For The Topping:
1/2 cup all-purpose flour
1/2 cup granulated sugar
1/4 cup butter
1/4 cup shredded coconut
I liked this coffee cake a lot, but I would make a few adjustments next time. As submitted, the recipe asks you to place the strawberries on top of all of the batter. I think it would work better if you place half the batter in the pan, then place the layer strawberries followed by the remaining batter. I stirred the strawberry pieces with an extra 3 Tablespoons of sugar so they would be more jam-like. My coffee cake took 45 minutes to bake, so watch the cooking time. Overall: Super tasty with room for improvement. (This recipe was submitted in 2006. It was tested and photographed in May 2014.)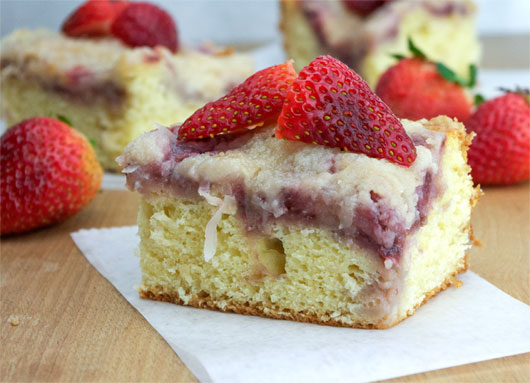 How To Make A Strawberry Coffee Cake

Preheat oven to 375 degrees.

In a large bowl, sift together the flour, sugar, baking powder and salt.

In a separate bowl, whisk together milk eggs and melted butter.

Add wet ingredients to dry mixture and stir until just combined.

Pour the batter into a 9-inch square baking pan. Cover evenly with strawberries.

To make the topping, simply mix topping ingredients together until coarse crumbs form. Sprinkle this mixture evenly over strawberries.

Bake for 30 to 35 minutes until a toothpick inserted into the center of the cake comes out batter free.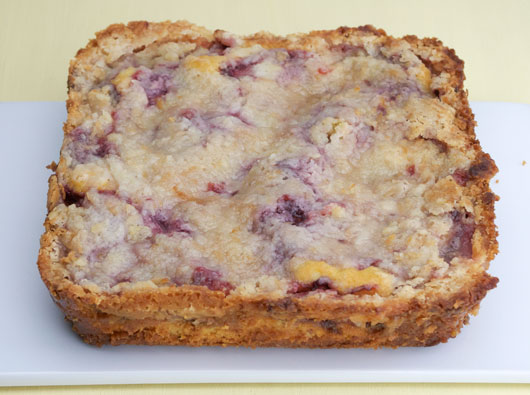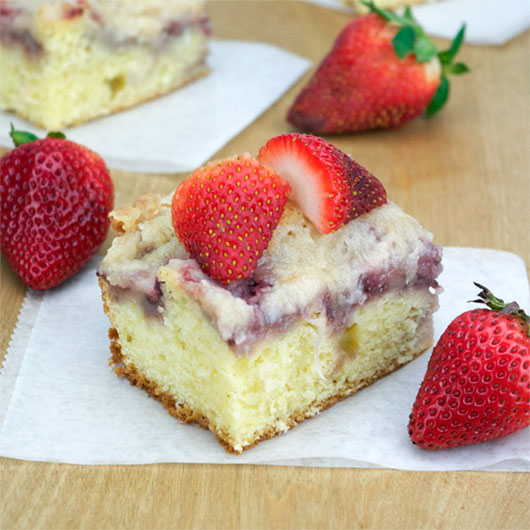 If you love strawberries, you're going to like this. It's one of those recipes that's easy to make, but looks and tastes like it took a lot of effort.




Mr Breakfast would like to thank muffin for this recipe.

Recipe number 1617. Submitted 1/9/2006.