Spam Breakfast Hash

(4 servings)

1 can of Spam
2 medium potatoes
1 medium onion
vegetable or canola oil for frying
salt and pepper - to taste
Anything ham can do, Spam can do ("better" some might say). I made this hash as part of a double-Spam breakfast paired with a Spam Omelette. It was a Spam-tacular morning. The one thing I'd advise is to use fairly large potatoes for this hash. I used two medium potatoes as instructed and my ratio of meat to potatoes was just a bit too high. Other than that, this recipe works great. I had it again later in the day warmed in the skillet for 5 minutes and it was great as leftovers too. (Recipe submitted in 2005. It was tested and photographed in November 2013.)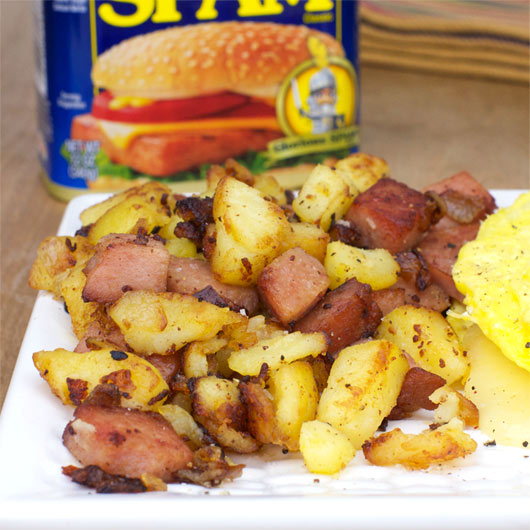 How To Make Spam Breakfast Hash

Dice the spam, potatoes and onions.

In a large skillet, heat about 1/8 inch of oil over medium high heat.

Fry the potatoes until the begin to soften, stir in onions and continue to fry until the onions are lightly browned. Lastly, add the spam and cook until the meat is browned.

Season to taste and serve.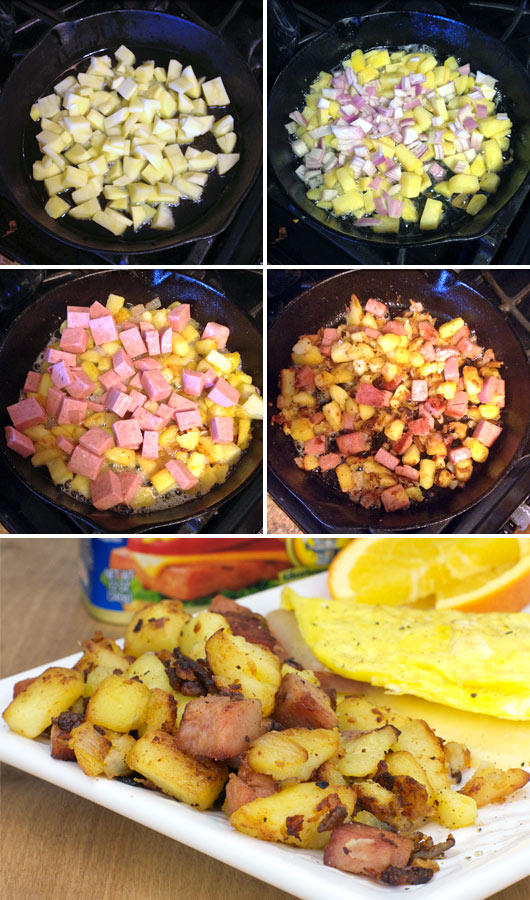 You can replace the potatoes with 1 can of whole potatoes, but it's not as good.




Mr Breakfast would like to thank MooCow for this recipe.

Recipe number 1592. Submitted 12/5/2005.