Grits & Sausage Casserole

(8 servings)

1 cup quick cooking grits
1 pound sausage
1 small onion chopped
1/3 cup chopped green pepper
1 1/2 cups shredded sharp cheddar cheese or 1 jar of Cheese Whiz
2 Tablespoons canned diced jalapenos - optional
I made this casserole so my beautiful wife could put it in the oven Sunday morning and let me sleep in. It was easy to prep and we were both happy with the results. I did alter the original recipe ever so slightly. I added about 2 Tablespoons of canned, diced jalapenos (mixed in when I combined the sausage and grits). That gave the casserole a lot of character and a bit of welcome heat, so I've added it to the ingredients as an optional element. If you like grits, sausage and cheese, I can pretty much guarantee that you'll like this casserole. (Recipe submitted in 2005. Tested and photographed in September 2013.)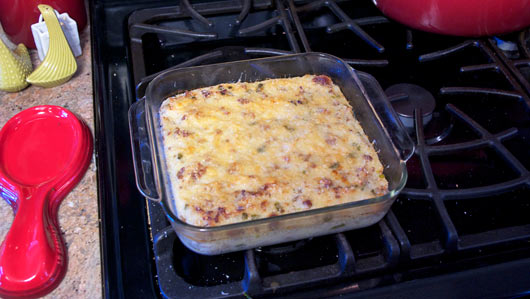 How To Make A Grits & Sausage Casserole

Cook grits according to directions (can be microwaved while doing the rest). Set aside. Crumble sausage in large skillet and cook until done with onion and pepper. Drain fat. Mix in grits and cheese (leave enough cheese to top finished dish). Mix in diced jalapenos at this point, if using.

Pour into a greased 10 x 6 baking dish. Bake for 15 minutes at 350. Top with remaining cheese. Place back in oven for about 5 minutes more - until cheese is melted and bubbly.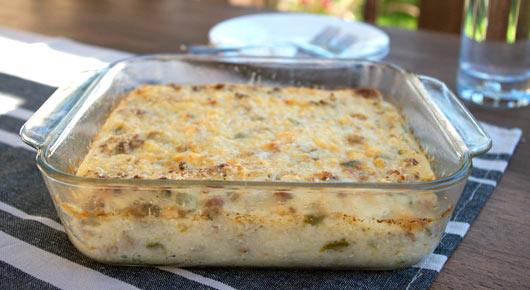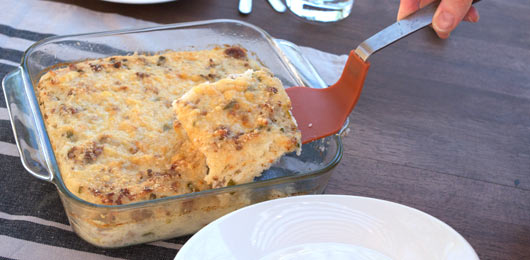 Cooking Note From Mr Breakfast;

In the dish shown here, I opted to use shredded white Cheddar cheese as opposed to Cheese Whiz. I also used turkey breakfast sausage. The baking dish I used measured 9 x 9-inches and that worked great.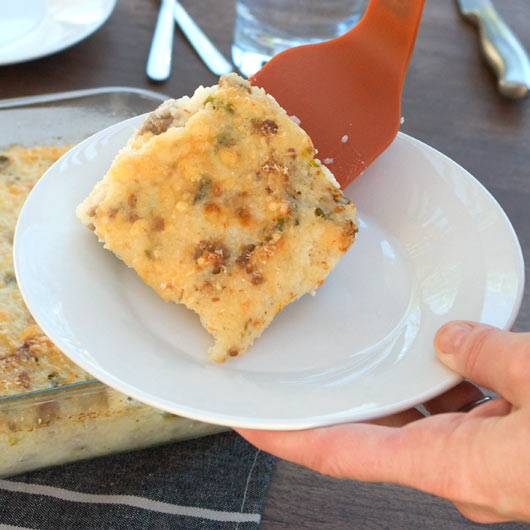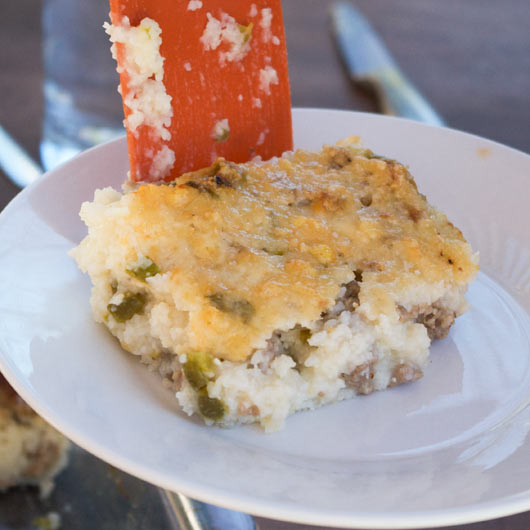 This is a great hearty breakfast. It can be made the night before and then baked in the morning. It is a wonderful smell to wake up to, or have company come over to.




Mr Breakfast would like to thank texaschickeee for this recipe.

Recipe number 1558. Submitted 10/21/2005.