Microwave Lemon Curd

(20 servings)

1/2 cup butter
1/2 cup lemon juice ("fresh squeeze" is best but bottled works fine or use a combination of the two)
2 large eggs + 1 additional egg yolk
1 cup sugar
grated zest of 3 lemons (about 1 Tablespoon)
This is a rare recipe on the site that I'll advise you NOT to make. Granted, it turns out fine and it's fun that you can make Lemon Curd in the microwave. But, the truth is that it's easier and no more time consuming to make it on the stove top. See this superior recipe for Homemade Lemon Curd.

This microwave lemon curd took 10 minutes of microwaving before it started to thicken. Considering that you need to remove it from the microwave and stir it ever 45 seconds, time adds up and the cooking time ended up being closer to 15 minutes. That's about the same time it takes to make it on the stove. The microwave version tastes overdone and slightly grainy compared to the more traditional recipe. All that said, it still turned out pretty good. (This recipe was submitted to the site in 2005. It was tested and photographed in January 2014.)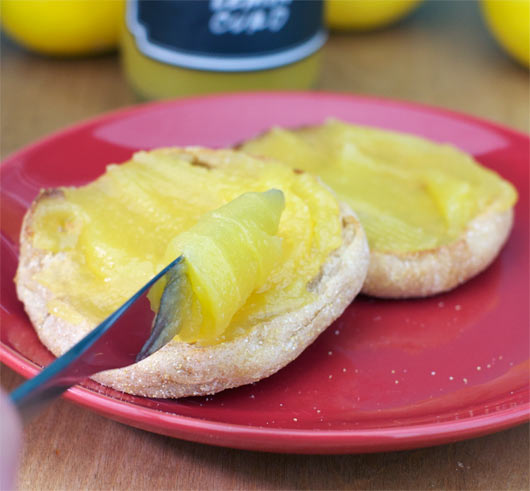 How To Make Lemon Curd In The Microwave

In microwave safe bowl, melt butter. In a separate bowl (a 4-cup Pyrex measuring cup works great), whisk together the eggs and juice until WELL combined (or the eggs will cook and separate and you'll get something akin to Egg Drop Soup which will still taste good...it just won't look very appealing!).

Whisk in the sugar and zest, and then whisk in the melted butter. Microwave on high 4 - 6 minutes, whisking every minute, until thick enough to coat a wooden spoon. (The mixture may still be slightly runny even after 6 minutes but it thickens nicely after being refrigerated.)

Store in the refrigerator for up to a month; I've also sealed it in 1/2 pint sterilized canning jars and given it as gifts, tho the recipient will still need to keep the curd refrigerated.

Yields about 2 cups*, maybe a little more.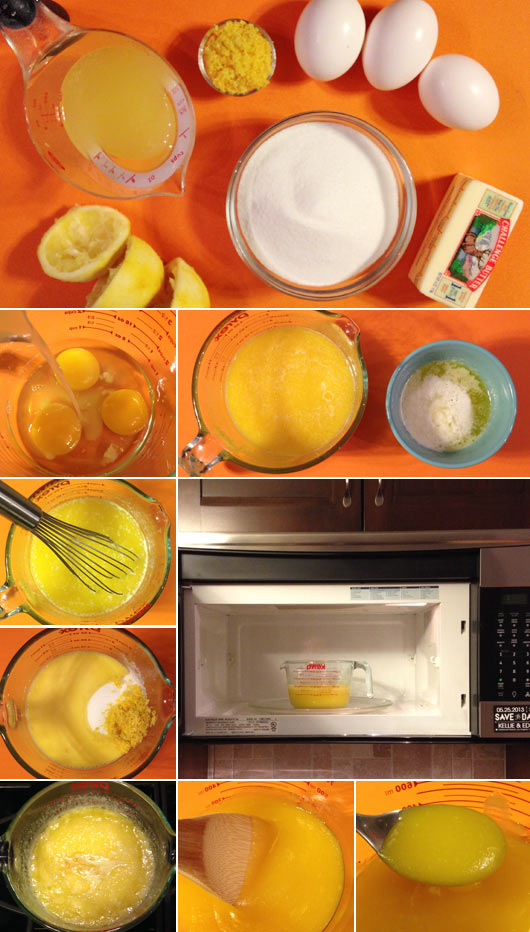 Recipe Notes From Mr Breakfast:

Once this stuff was finally thick enough, it had to be pressed through a fine strainer. The texture was uneven and there were small specks of cooked egg white in the mixture. The strainer fixed that and produced a smooth product.

* A funny thing though... The yield after microwaving was 2 cups. After it was strained, the yield was 1 and 1/4 cup. It's a mystery to me how 3/4 cup just disappeared. That's just one more reason to make lemon curd the old fashioned way.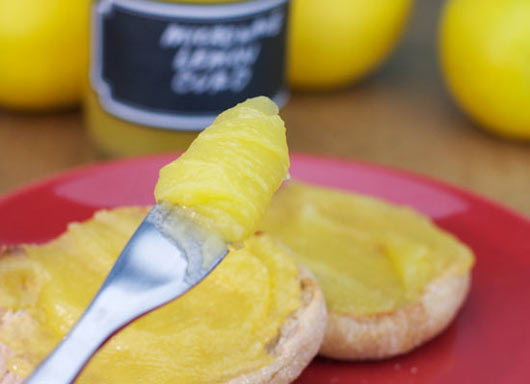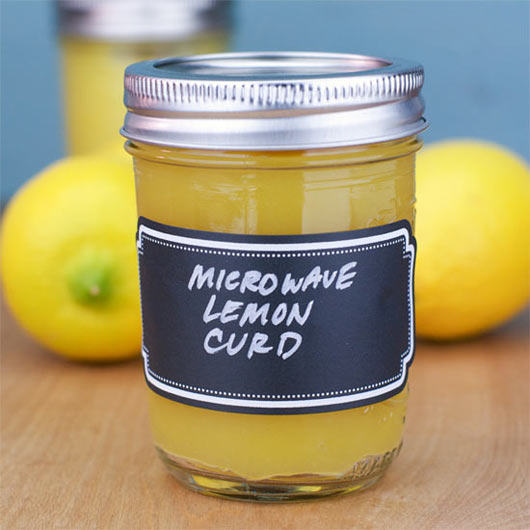 Also try mixing the juices for lemon/lime curd, or try grapefruit! Great on toast, pancakes, biscuits or shortbread cookies.




Mr Breakfast would like to thank allthebest4me for this recipe.

Recipe number 1526. Submitted 8/28/2005.