Body Builder Omelet

(1 serving)

6 eggs whites
non-stick cooking spray


any or all of these optional items:
fat-free cheese
mushrooms
onions
green peppers
tomatoes
any other favorite veggie
This recipe may seem excessively simple to experienced cooks, but if you've never made an egg white omelet before, it's a good place to start. As the recipe alludes: almost anything goes when it comes to omelets. The options for fillings are endless. I made the recipe using 4 egg whites instead of 6 and found it filling and satisfying. Check out the cooking notes below for a couple tips. (This recipe was submitted in 2005. It was tested and photographed in August 2013.)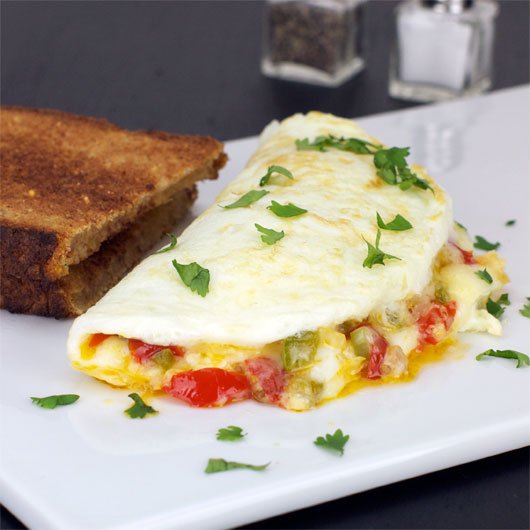 How To Make A Body Builder Omelet

Preheat a 10" omelett pan to medium-high. Spray with cooking spray. Beat egg whites. Add to pan. Cook until egg is nearly set. Add other ingredients to one side. Flip other side of egg over. Slide onto a serving plate.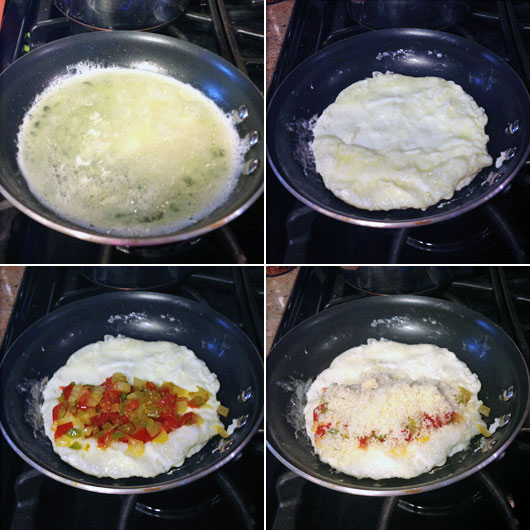 Cooking Notes:

Use a generous amount of cooking spray on the pan. Egg white omelets have a tendency to stick more than regular omelets.

To assure that the egg white set completely, cover the pan as soon as you add your fillings and fold. Turn off the heat and let it set for 2 minutes.

The omelet in the pictures is filled with diced onion, green pepper and tomato (about 2 teaspoons each) that were sauteed in a little olive oil for 5 minutes. It also has about 2 Tablespoons of shredded Cheddar cheese.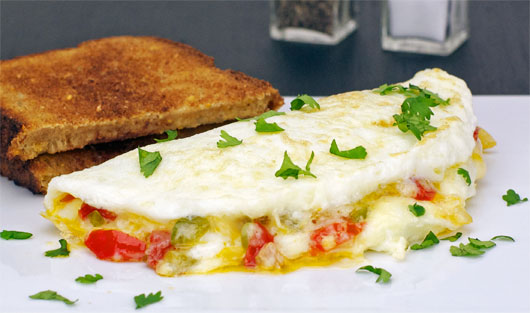 This is a favorite with a lot of bodybuilders I know. They usually have a bowl of oatmeal with this. - Greg




Mr Breakfast would like to thank gregthebody for this recipe.

Recipe number 1478. Submitted 5/25/2005.