Champagne Mimosa

(1 serving)

1 ounce orange juice
3 ounces champagne
We made the batch of mimosas you see here for National Cereal Day 2016 (March 7). We had a small group of friends over and drank mimosas and ate cereal all afternoon. The juice was from fresh blood oranges, so the cocktails look more deep red than most other mimosas. Everyone loved the drinks and drank many of them. Success! (This recipe was submitted in 2005. It was tested and photographed in March 2016.)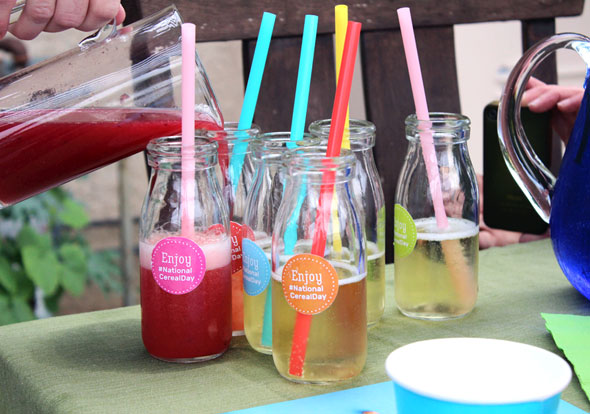 How To Make A Champagne Mimosa

In a champagne flute (or any glass), pour the orange juice followed by the champagne. Do not stir.

Or... pour the champagne and then the orange juice. There are no hardcore rules. As long as it's 3 parts champagne to 1 part orange juice, you're gonna have a good time!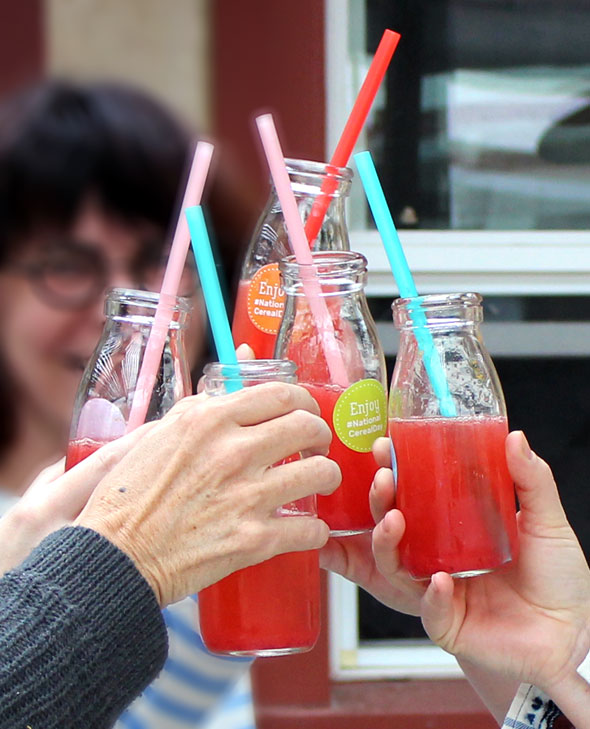 Although Purists Say... Always pour the orange juice first. The champagne is thicker and will mix down into the orange juice naturally.

The definitive brunch cocktail. Just two ingredients: orange juice and champagne. Very easy to make.




Mr Breakfast would like to thank KennyRogers for this recipe.

Recipe number 1406. Submitted 1/9/2005.