Egg-Free French Toast

(1 serving)

2 slices whole-grain bread
1/2 cup milk (soy milk works fine)
1 Tablespoon cornstarch
1 teaspoon sugar
1/2 teaspoon vanilla extract
2 teaspoons butter or margarine
1 pinch salt
I test a lot of French toast recipes with a lot of eggs. I was happily surprised how much I liked this egg-free version. Visually, it looks like French toast made with eggs. The cornstarch and sugar help create a light crust on the outside. Eaten without a topping, you may notice the missing egg. Once you slather on some butter and maple syrup, you probably won't miss the egg. If your diet necessitates an egg-free solution, I strongly recommend giving this dish a try. (This recipe was tested and photographed in August 2014.)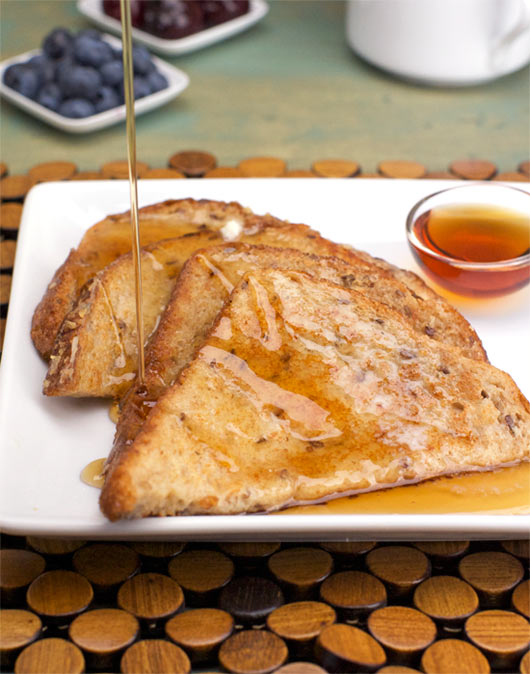 How To Make Egg-Free French Toast

Preheat a griddle or fry pan to just above medium heat.

In a medium bowl, combine all ingredients except bread and butter. Mix until the cornstarch is dissolved. Transfer mixture to a shallow bowl or pan.

Dip both sides of each bread slice into the mixture.

Melt butter on the griddle or skillet. Place bread on heated surface and cook each side to a light golden brown.

Serve immediately.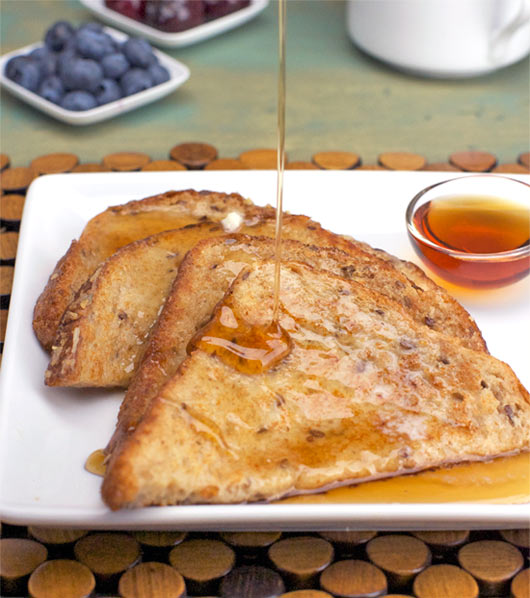 Note: Depending on the size and thickness of your bread, you may be able to make 1 or 2 more slices of French toast with the amount of milk mixture this makes.

You won't even miss the egg. It looks and tastes like regular French toast. Give it a try.




Mr Breakfast would like to thank Mr Breakfast for this recipe.

Recipe number 1367. Submitted 9/30/2004.