Grand Marnier French Toast

(4 servings)

6 large eggs
1/2 cup fresh orange juice
1/3 cup milk
1/4 cup Grand Marnier or other orange-flavored liqueur
1 and 1/2 Tablespoon of brown sugar
1/2 teaspoon cinnamon
8 slices whole-wheat bread - best if slightly stale
3 Tablespoons of butter for frying
powdered sugar for dusting
This was exceptional French toast. The outside browned perfectly while the inside was moist and custard-like. The orange flavor from the Grand Marnier and fresh orange juice is ever-apparent, but understated enough that toppings like maple syrup can still be a major player in the overall flavor. I wouldn't change a thing about this recipe. This one is a winner. (This recipe was tested and photographed in June 2014.)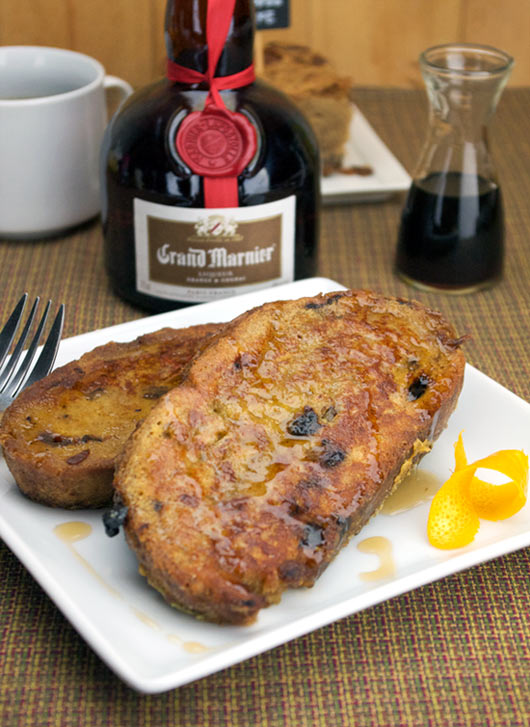 How To Make Grand Marnier French Toast

Preheat oven to 200 degrees F.

In a large shallow baking dish, whisk together eggs, orange juice, milk, liqueur, brown sugar, and cinnamon. Add 4 bread slices and soak 2 minutes. Turn slices over and soak 2 minutes more. Transfer soaked bread slices to a plate and repeat procedure with remaining 4 bread slices.

In a large heavy skillet or griddle, heat 1 1/2 T. butter over medium heat until foam subsides; cook half of coated bread slices until golden, about 3 minutes on each side.

Transfer to a baking sheet and keep warm in oven. Cook remaining bread slices in same manner.

Dust French toast with powdered sugar and serve with warm maple syrup.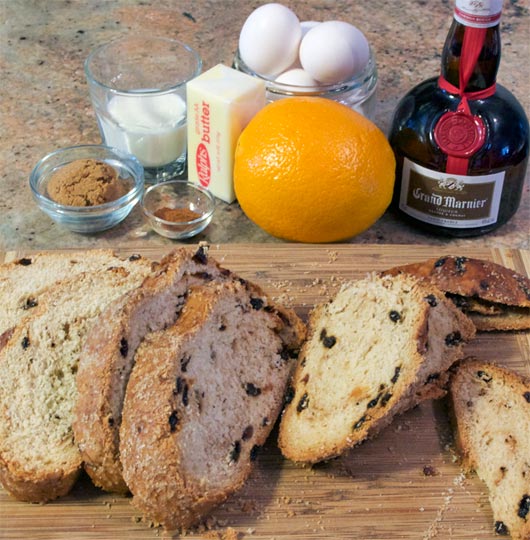 * I used day-old Irish Soda Bread with raisins for the Grand Marnier French Toast seen here. It's a great bread to use for French toast recipes.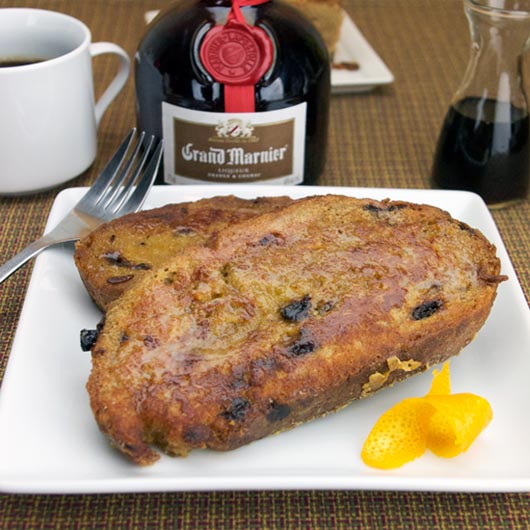 A combination of orange-flavored liqueur and orange juice gives this French toast a fresh, sophisticated citrus flavor.




Mr Breakfast would like to thank Mr Breakfast for this recipe.

Recipe number 135. Submitted 4/28/2002.