Honey Bun Cake

(10 servings)

1 box yellow cake mix
4 large eggs
3/4 cup cooking oil
2/3 cup water
1 cup sour cream
1 cup brown sugar - packed
3 teaspoons cinnamon
A honey bun cake with no honey? That's what I asked when I tested this recipe. I decided to keep the recipe name because it does taste vaguely similar to commercial pastries known as Honey Buns. I struggled a little with this recipe but after some adjustments, it turned out ABSOLUTELY DELICIOUS. The recipe doesn't specify the size of the cake mix package. After testing, I've determined the submitter meant a 16 ounce box. I made mine with a 9 ounce (Jiffy brand) box and adjusted the recipe by adding 3/4 cup flour and 1 teaspoon of baking powder. You'll find that this cake tastes more like a dessert cake than a coffee cake. Regardless, it got fantastic reviews from everyone who I had sample it. (This recipe was submitted in 2004. It was tested and photographed in November 2014.)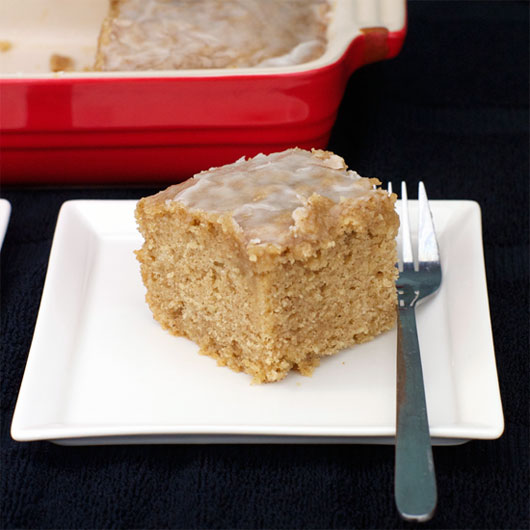 How To Make A Honey Bun Breakfast Cake

Mix cake mix, eggs, oil, water and sour cream. In separate bowl mix brown sugar and cinnamon. Pour half of cake batter in pan, sprinkle half of sugar mixture over batter and swirl it in. Pour remaining batter in pan and sprinkle rest of sugar mixture on and swirl it in.

Bake in a lightly greased 9 x 13 cake pan at 325 degrees for 40 to 45 minutes.

Special Glaze For Honey Bun Cake:

Mix together 4 Tablespoons milk, 2 cups confectioners sugar and 1 teaspoon vanilla. Pour over hot cake.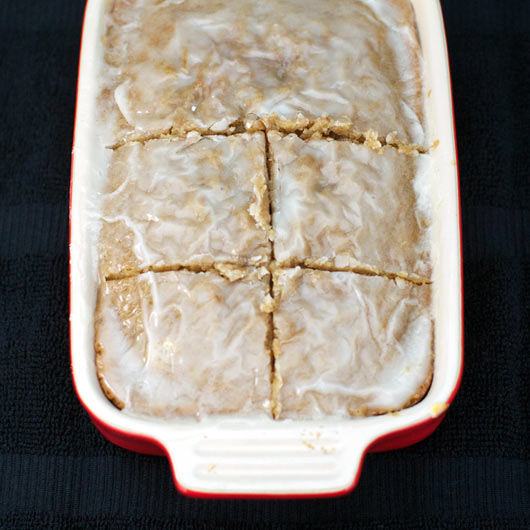 Cooking Notes:

You can can use this recipe to make muffins. It makes about 11 of them with a cooking time of 25 to 30 minutes.

To make 2 smaller 4.5 x 7-inch cakes, the cooking time is 30 to 35 minutes.

Instead of 1 cup sour cream, I used 1/2 cup sour cream and 1/2 cup vanilla yogurt.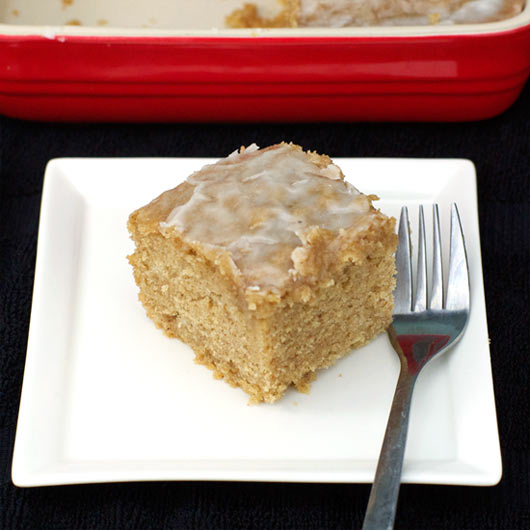 People have honey buns for breakfast. Why not honey bun cake? Includes additional recipe for a sweet vanilla glaze.




Mr Breakfast would like to thank dixie_tn1 for this recipe.

Recipe number 1322. Submitted 8/9/2004.