Strawberry Delight Smoothie

(1 serving)

4 or 5 strawberries
1/2 cup milk
1 banana
1/2 cup orange juice
1 scoop strawberry frozen yogurt or ice cream
So, the big question... Was this Strawberry Delight Smoothie truly a delight? Yes it was. It had a lot of strawberry flavor. The orange juice might have distracted from the strawberry a little. So I might consider dropping that ingredient next time. I opted to use strawberry frozen yogurt instead of ice cream and you probably should too. I'd also recommend adding a few ice cubes just to thicken the smoothie a little. Bottom Line: This smoothie was refreshing, delicious and fairly healthy. I'd make it again. (This recipe was submitted in 2004. It was tested and photographed in March 2017.)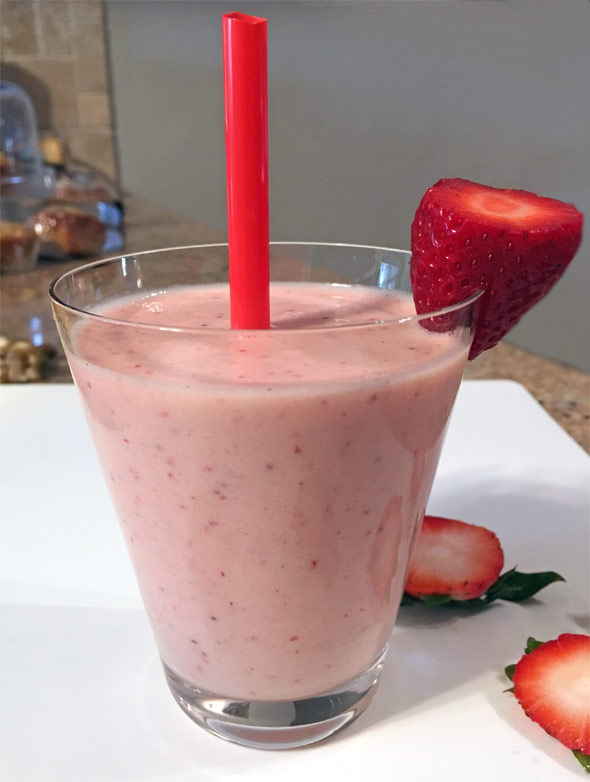 How To Make A Strawberry Delight Smoothie

Put all the ingredients in a blender and mix.

Serve right away. A sliced strawberry on the side of the glass makes a nice garnish.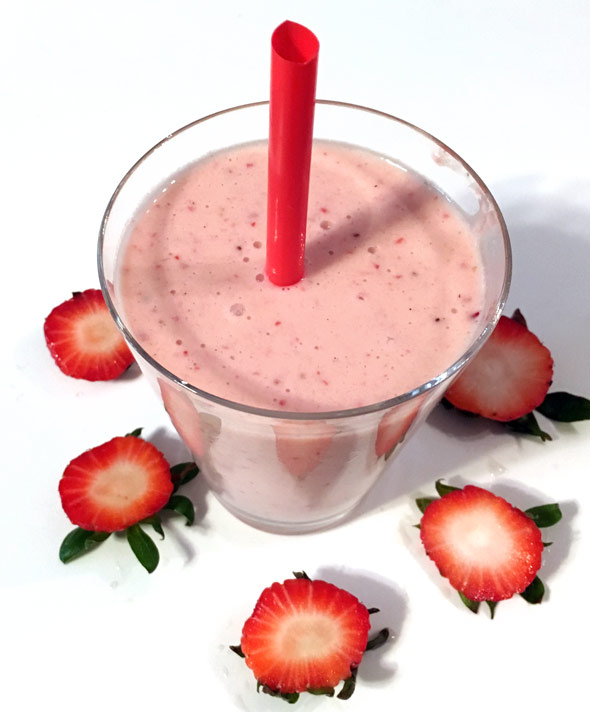 Note From Mr Breakfast:

If you don't have strawberry ice cream or yogurt, a fun trick is to take vanilla yogurt (or ice cream) and sneak in a teaspoon of strawberry jam. You can also use refrigerated yogurt instead of frozen. Just throw 2 or 3 more ice cubes in the blender to compensate.

Quick, easy and delicious! Adding just a little bit of strawberry ice cream or strawberry yogurt takes this smoothie to the next level.




Mr Breakfast would like to thank bolox for this recipe.

Recipe number 1298. Submitted 7/9/2004.