Almond Poppy Seed Muffins

(12 servings)

1 and 3/4 cups all-purpose flour
1 cup sugar
2/3 cup low-fat milk
1/2 cup butter
2 large eggs
4 teaspoons poppy seeds
1 teaspoon baking powder
1/2 teaspoon salt - omit if using salted butter
1 teaspoon almond extract
2 Tablespoons sliced almonds (optional)
Success! These muffins reminded me of ones I've had at the Coffee Bean or Starbucks. I made a few minor adjustments, I increased the amount of almond extract to 1 teaspoon (reflected above) due to user comments below. I also replaced the 1/3 of the milk with sour cream. That's a trick I use to assure my muffins achieve maximum moistness. You can also use yogurt (plain or vanilla) in place of sour cream. I hope you like these as much as I did. (Recipe submitted in 2004. It was tested and photographed in November 2013.)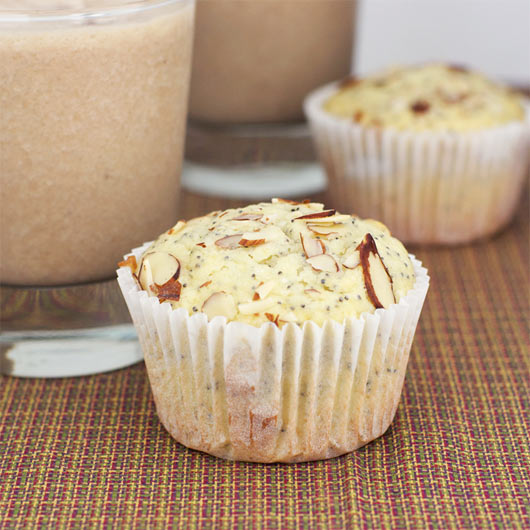 How To Make Almond Poppy Seed Muffins

Preheat oven to 350 degrees.

Prepare 12 regular muffin cups (or 6 jumbo cups) with cooking spray or paper lining.

In a large mixing bowl, sift together the flour, baking powder, poppy seeds and salt. Set aside.

In a separate medium bowl, cream the butter with sugar and almond extract. Add the eggs and beat until well mixed.

Add butter and egg mixture to flour mixture. Add milk and stir all until just mixed.

Pour batter into prepared muffin tin filling cups to about the half-way point. Sprinkle each muffin with almond slices if desired.

Bake for 25 minutes or until a toothpick inserted into the center of a muffin comes out free of batter.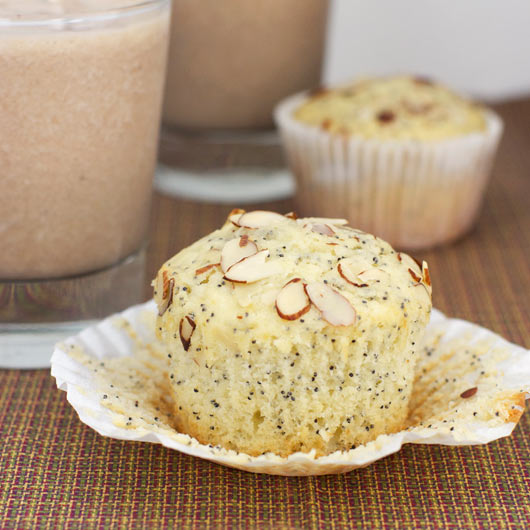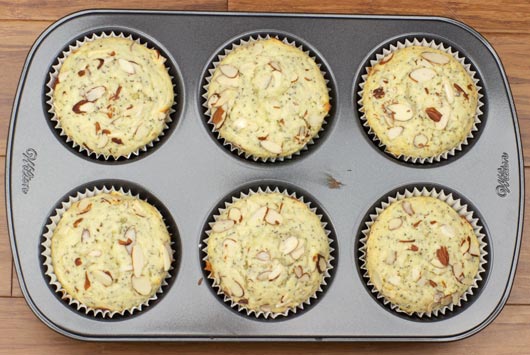 A terrific recipe. Pretty easy to make. You can replace the almonds with another sliced or chopped nut - just replace almond extract with vanilla in that case. Enjoy.




Mr Breakfast would like to thank muffin for this recipe.

Recipe number 1234. Submitted 4/28/2004.