Apple Bars

(6 servings)

1 and 1/2 cups fresh apple - shredded (about 2 large apples)
1/4 cup brown sugar
1 and 1/2 cups quick rolled oats
1/2 cup walnuts - chopped
2/3 cup dates - chopped
1/4 cup whole wheat flour
1/4 cup apple juice
2 Tablespoons butter - melted and cooled
1 teaspoon cinnamon
1/2 teaspoon salt
There's something wonderfully simple about these bars. They're mostly comprised of oats and shredded apple, but they come out like chewy granola bars that taste like a mix between a cookie, homemade cereal and apple cinnamon oatmeal. I've made 2 adjustments (reflected above) to the recipe since it was submitted in 2004. For added flavor, I added 1/4 cup brown sugar and just 2 Tablespoons of melted butter. These are great for on-the-go or warmed in the microwave with a pat of softened butter. (This recipe was tested and photographed in May 2014.)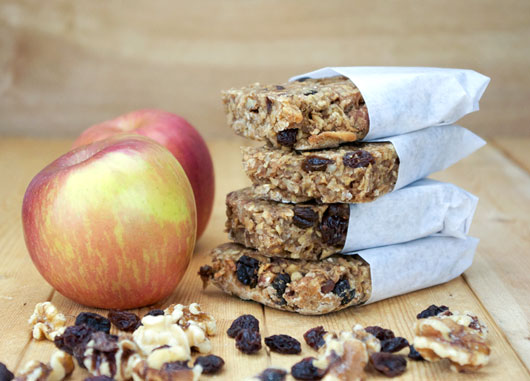 How To Make Apple Bars

In a large mixing bowl, stir ALL ingredients together. Let stand for 10 minutes.

Preheat oven to 350 degrees. Prepare an 8 x 8 baking dish with a coat of cooking spray.

Spread mixture into cooking pan. Cook for 30 to 35 minutes.

Cut into bars while still warm.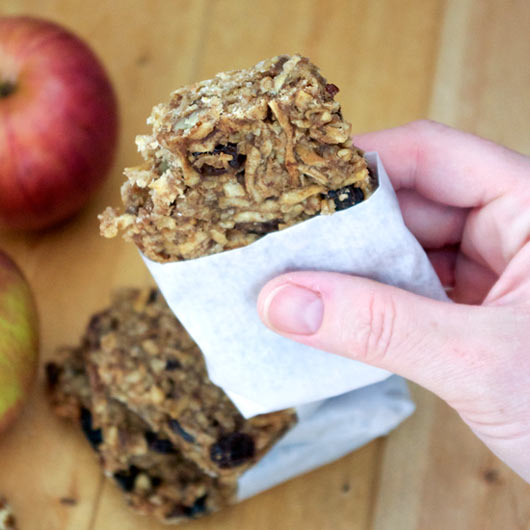 Cooking Notes:
You can use raisins in place of the dates and chopped pecans in place of the walnuts. You can also replace the apple juice with cranberry juice or any other fruit juice. All-purpose flour can be used in place of the whole wheat flour.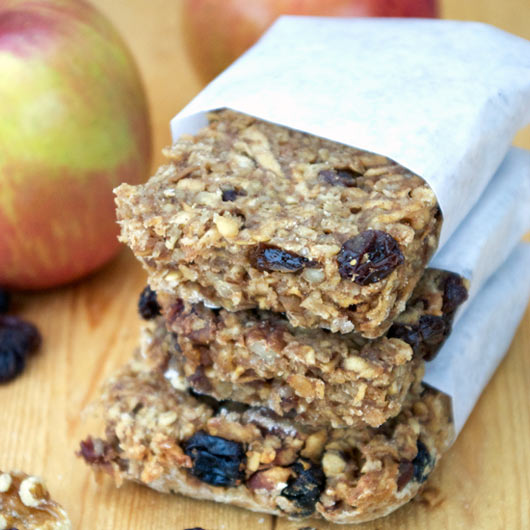 These are terrific served fresh and warm. You get the great taste of walnuts and dates in every bite.




Mr Breakfast would like to thank KennyRogers for this recipe.

Recipe number 1213. Submitted 3/20/2004.