Green Egg Casserole

(4 servings)

8 large eggs - beaten
1 cup chopped frozen spinach - thawed
1/2 cup low-fat milk
2 cups bread cubes or small torn pieces of bread
1/2 cup grated Swiss or Monterey jack cheese (optional)
salt and pepper to taste (optional)
This recipe was submitted to the site back in 2004 by "Leprechaun Katie" (nice user name). It's now bordering on St. Patrick's Day 2013 and I finally decided to give it a try. I added 2 Tablespoons of chopped jalapeno pepper, 1/2 of a green pepper and 2 chopped green onions in with the spinach. It's St. Patricks's Day. Go green or go home, right? Long story short, I liked this recipe. It was easy. It was tasty. And it was streaked with lots of beautiful green.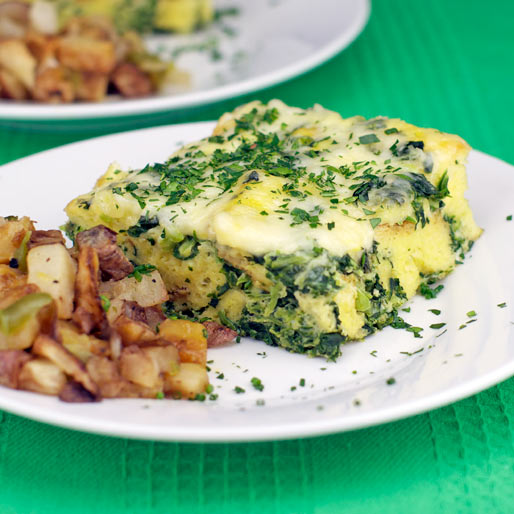 How To Make A Green Egg Casserole

Preheat oven to 350 degrees.

Prepare one large casserole dish or two eight-inch dishes with a light coating of cooking spray.

In a medium bowl combine all ingredients (except cheese) until bread pieces are well soaked.

Pour mixture into casserole dish and cook for 15 minutes. Sprinkle cheese over partially set eggs.

Cook for an addition 20 minutes or until eggs are fully set.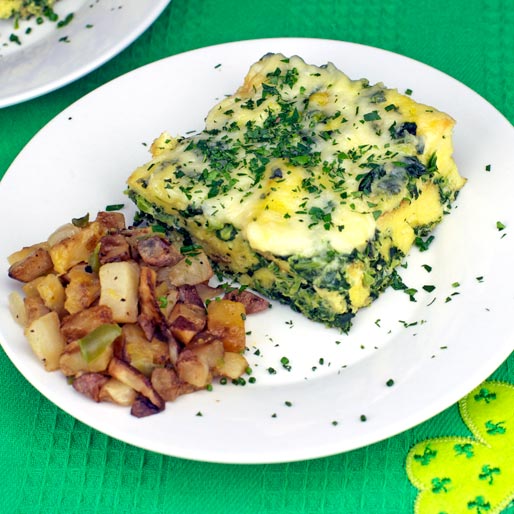 Also try recipes for Green Eggs And Ham and Green Egg Scramble.

This baked egg casserole gets a lot of green color from spinach. Garnish with a chopped green herb like parsley to make it even more green for St. Patrick's Day.




Mr Breakfast would like to thank leprican_katie for this recipe.

Recipe number 1204. Submitted 3/9/2004.