Peanut Butter Yogurt Oatmeal

(1 serving)

3/4 cup of water
1/3 cup of quick cooking oats
1 Tablespoon all natural peanut butter
a single serving of yogurt (any kind you like)
I used vanilla yogurt when I tested this recipe. It added a definite creaminess to the oatmeal. I found that an entire single-serve container of yogurt was a bit much. I got better results when I used half of a 6-ounce container. I'd recommend stirring in the peanut butter as soon as the oats are cooked as they need some heat to melt into the final serving. All in all, this was a good recipe and it was amazingly easy. (This recipe was submitted 2004. It was tested and photographed in October 2014.)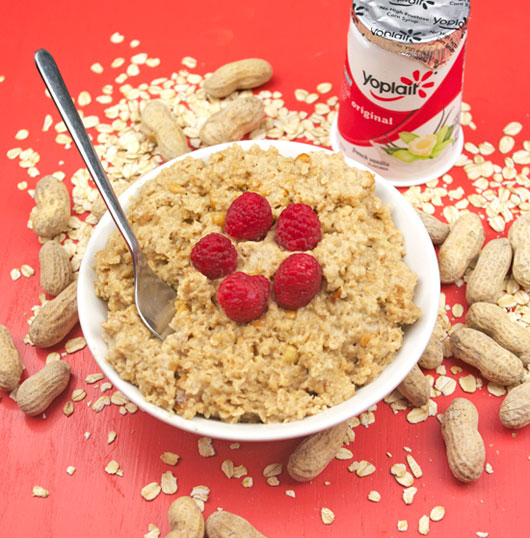 How To Make Peanut Butter Yogurt Oatmeal

First, cook the oatmeal in a microwave safe bowl. Combine water and oats in the bowl and cook on HIGH for about 1 3/4 minutes (more or less depending on the microwave, mine takes only a minute to cook).

Stand for 2 minutes and stir in peanut butter and choice of yogurt, stir and enjoy.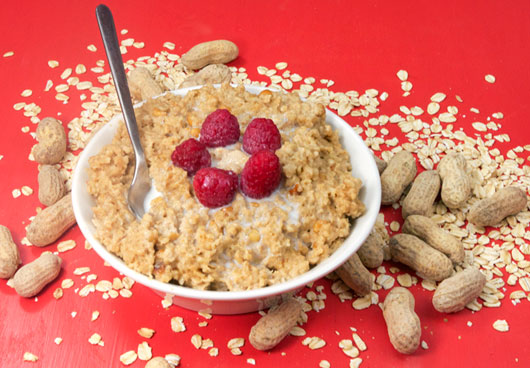 This is a real stick to your bones breakfast. I've done this with regular and all-natural peanut butter and other nuts spreads like almond, cashew and the like. I also use Silhouette yogurt with no sugar and low fat.




Mr Breakfast would like to thank acexkeikai for this recipe.

Recipe number 1199. Submitted 3/6/2004.