Orange Poppy Seed Muffins

(24 servings)

3 and 1/4 cups all-purpose flour
2 and 1/4 cup sugar
1/4 cup poppy seeds
2 teaspoons baking powder
1 and 1/2 teaspoon salt
1 and 1/2 cup orange juice (with pulp preferred)
1 cup sour cream
1/2 cup vegetable oil
3 large eggs
2 teaspoons orange extract
These muffins had great texture and generally terrific flavor. However, some might find the orange flavor a bit too subtle. If I make this recipe again, I'll add 2 teaspoons of orange zest with the wet ingredients to amp up the flavor of orange. I'd also add 1/4 cup of melted and cooled butter for added flavor and because my muffin papers stuck to the muffins just a little more than I'd like. But overall, these muffins were really good... especially when served warm with a pat of butter. (This recipe was submitted in 2003. It was tested and photographed in March 2016.)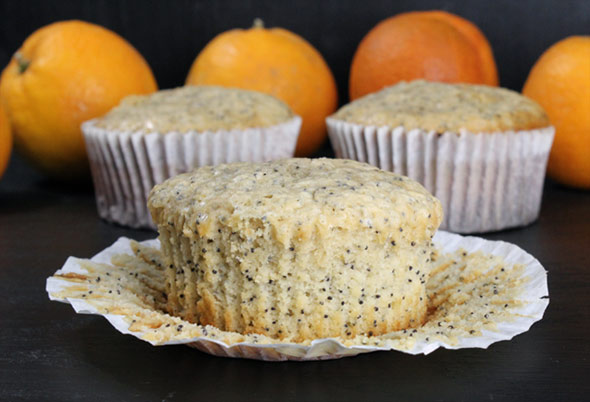 How To Make Orange Poppy Seed Muffins

Preheat oven to 350 degrees.

In a large bowl, sift together the flour, sugar, baking powder, salt and poppy seeds. Set aside.

In a separate bowl, whisk together the eggs, sour cream, oil, orange juice and extract.

Add dry ingredients to wet ingredients and mix until moistened. Try not to over-mix.

Divide batter into 24 greased muffin cups. Bake for 25 to 30 minutes or until tops are golden brown.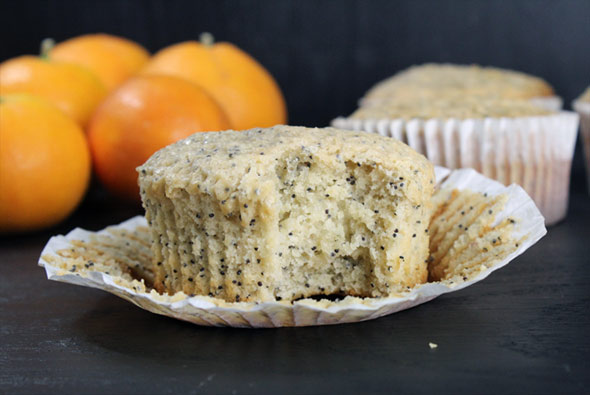 Cooking Notes From Mr Breakfast

The exact cooking times for me were 28 minutes for regular-sized muffins, 22 minutes for mini muffins and 36 minutes for jumbo muffins.

The consistency of the batter was a bit more wet than I'm used to, but everything baked up perfectly fine.

If you don't have orange extract, just replace that ingredient with 1 Tablespoon of vanilla extract and a teaspoon or two of orange zest.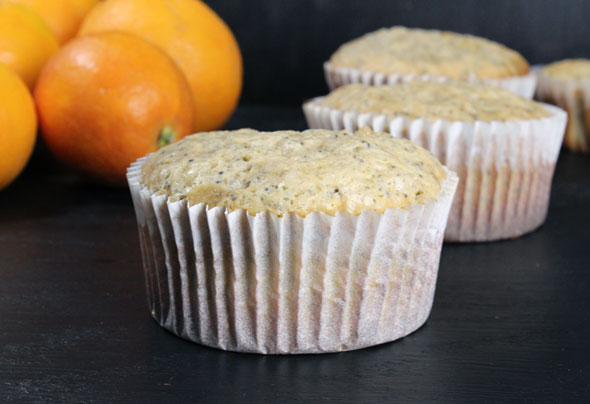 These taste amazing and make your whole house smell wonderful. I wish had an oven in my car so I could make these instead of buying air fresheners.




Mr Breakfast would like to thank Britney for this recipe.

Recipe number 1141. Submitted 11/21/2003.