Hawaii Twist

(1 serving)

1 small banana
1 16-ounce can pineapple juice
3 Tablespoons coconut milk
1 Tablespoon white sugar
This simple smoothie has a nice tropical flavor. Before you add the sugar, I'd taste it and make sure it's not already sweet enough just from the banana and pineapple juice. I didn't have coconut milk so I added 1 drop of coconut extract to regular milk. I've read in the comments here that someone thinks it tastes like a Pina Colada. It is reminiscent of that, however the flavor of banana is more prominent than you find in most Pina Coladas. I also added 4 ice cubes to the blender so my smoothie would be icy cold. Overall: Pretty good! (This recipe was submitted in 2003. It was tested and photographed in February 2014.)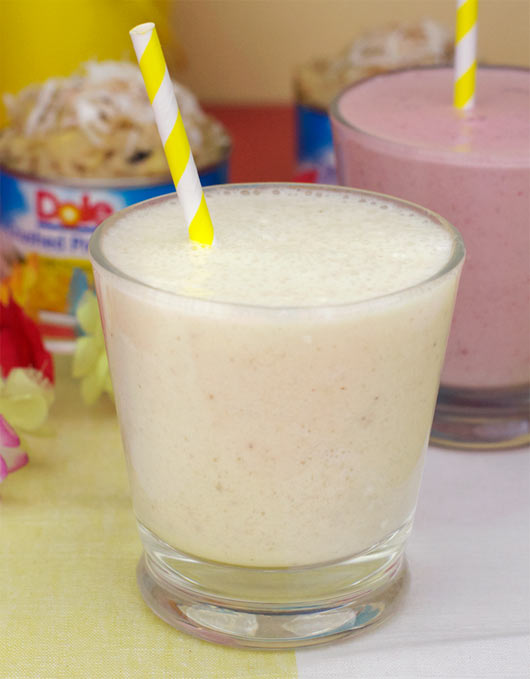 How To Make A Hawaii Twist Smoothie

Break the banana in pieces and place it in blender. Pour in the pineapple juice, coconut milk and sugar. Blend until smooth. Pour into a glass and serve.


This smoothie features the tastes of Hawaii: banana, pineapple and coconut. Aloha!




Mr Breakfast would like to thank Valarie34 for this recipe.

Recipe number 1127. Submitted 11/10/2003.